Accessibility Quick Links
Going digital, finding flexibility, and accessing the right financing options can help your business come out stronger
Business owners are staying resilient by making unique business considerations as the pandemic changes the rules on a regular basis.
Digital platform can help you create safe, socially distant solutions. Adapting Flexibility in your business strategy will empower you to stay resilient. The right financing options can help you make minor changes and major pivots possible.
Although businesses are facing unprecedented challenges, they're also driving innovation like never before.
Here are three tips that can help your business stay strong in the face of ongoing changes:
Suzanne Barr, Restauranteur and Chef at True True Diner responded quickly as her restaurant was forced to close because of COVID-19. She turned to social media to continue the connection with her customers.
"As business owners, [we've had to] think innovatively of how we can still gain access to our customer base," Suzanne explained. Offering take-out options and developing online services allows restaurant owners to connect with customers and access a whole new audience - potentially gaining a greater customer base.
Integrating digital strategies like social media marketing can help your business survive the changing phases of the pandemic. Best of all, many social media marketing apps and solutions are affordable or free to use.
For day-to-day transactions, we can help you simplify operations and enhance convenience for your customers with SmartBanking for Business Opens in a new window..
Her decision to maximize social media allowed Suzanne to not only go beyond dine-in but also spend more quality time at home with her son.
2. Allow flexibility in your business plans
Shawn Bonnick, President of KinsBrae Packaging Inc. also faced a challenging pivot. Shawn said that his company's business allocated 70 percent in retail packaging and 30 percent in the beer, beverage, and wine business. "Over the pandemic, that 70 percent just dropped off the market," he said.
To his surprise, the 30 percent of beer, beverage, and wine packaging rose to 100 percent of business revenues. Shawn quickly adapted to the new changes by shifting employee roles to meet the new volume of production.
"We wanted to keep as many people employed as humanly possible, so we actually had some of our front office workers running our equipment in the back warehouse just to help keep up with demand and everything."
Shifting your strategy temporarily and anticipating future changes in the weeks and months ahead can help you succeed. Quick thinking and reallocating front-of-office staff to the manufacturing line brought stability to Shawn's business.
"Business volumes have remained fairly steady through the pandemic as a result," he said.
3. Find the right financing options
Understanding the difference between a line of credit and a loan can help you make the right financing decision.
To cover day to day expenses like paying vendors and buying supplies, you can apply for a CIBC Business line of credit Opens in a new window.. The revolving access to funds allows funding for unexpected and upcoming costs with the benefits of a flexible payment schedule.
For financing short or long-term goals at a fixed interest rate, you can apply for a CIBC Business loan Opens in a new window.. A loan may help you finance equipment or other costs freeing up your everyday cash flow.
Thinking through a few questions can help you prepare to speak to a trusted CIBC business advisor Opens in a new window..
Consider: Does your cash flow forecast include PPE and other expenses associated with COVID-19? How much money do you need? What will you do with it? How will it benefit your business? When and how will you pay it back? What if something goes wrong?
Other government-partnered financing options available to you include:
"Every time we've had to go over a hurdle, a new opportunity has arisen," Mr. Bonnick said.
No matter what industry you're in, there are financing options that can help you get over that hurdle. No matter what your business need is, we can help you find the right program Opens in a new window.. For pandemic relief programs, visit our Business Recovery centre Opens in a new window..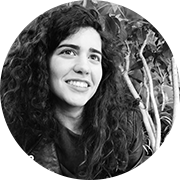 Written By
Lauren Rabindranath
Lauren Rabindranath is a copywriter and communications consultant based in Toronto, Ontario, who works with clients across industries. Working with CIBC Business Banking, Lauren supports content development for online platforms, relating her personal experience as an entrepreneur to CIBC's tailored services.
Contact us
Connect with a business banking expert on your schedule or in your community.