Accessibility Quick Links
There are great lessons that business starters can learn from mature businesses navigating the pandemic. A new approach to business planning can help you overcome challenging times.
Every business starter is on a unique journey. What unites you, and so many other entrepreneurs, is that you share an end goal: to become an established business.
Starting a new business is an ambitious, exciting, and unpredictable task,especially during uncertain times. In the midst of COVID-19, there are a whole new set of considerations that must be factored into your business plans and goals.
In May, we polled business owners navigating the pandemic to discover what lessons, skills, and mindsets they were using to stay strong. Although 81 percent reported that COVID-19 negatively impacted their business, 76 percent were confident that their business can rebound after the crisis.
The entrepreneurs we spoke to remain optimistic in the face of uncertainty with these four mindsets:
1. "My business is pandemic-proof"
In the poll, we found out that business owners faced a decline in sales by 54 percent and 28 percent of businesses shut down temporarily during the pandemic.
One lesson from mature business owners who traditionally focused on being recession-proof is to think of being more pandemic-proof and maximize digital platforms.
Being pandemic-proof can be achieved by implementing the right business strategy. For example, diversifying your product or service offerings, embracing social media to stay engaged with customers and understanding supply chain dependencies (and your supply chain's supply chain dependencies!) makes the difference in business endurance.
Lesson: Continue to plan and prepare for curveballs before they hit your business.
2. "I have a fall-back plan to survive and recover"
We also found out that 34 percent of business owners cut down their operating expenses and 25 percent reported laying off employees due to the pandemic downturn.
Established business owners say that instead of just having plan to be profitable, entrepreneurs should also have a fall-back business plan to survive the ongoing pandemic.
Find out how your business operating model will change with varying staffing levels. Know your contractual obligations so you can reduce overhead costs when necessary. Adapt a fall-back position – meaning running the show on your own from home.
Lesson: Allow flexibility into your business plans from start stage to the growth stage.
3. "I manage my cashflow statement"
Our poll found out that more businesses are exploring alternative funding, with 44 percent seeking credit to continue operating and 39 percent seeking trusted cash management advice.
In unprecedented times, you may realize that your cash slow has significantly changed. Mature business owners will tell you to focus beyond your income statement during the pandemic.
Reviewing your cash inflow and outflow can help you understand where you're spending your money. Keep track of your payments, receivables and obligations. Doing so will put you in a stronger position to manage or cut down costs and even set aside some savings.
Lesson: Cash flow management is a critical skill today's business starters need.
4. "My business can pivot"
The majority of business starters, at 74 percent, were not properly set up to sell or service online. 45 percent polled were still eager to use the current environment as an opportunity.
Mature business owners emphasize on the importance of embracing digital platforms and adapting to changes instead of just being "prepared."
Innovation gets easier with practice, so start early and don't stop. Explore how you can establish and expand your digital footprint. Take a future-focused view with a concrete roadmap for the next 24 months. Learn about the markets and find out, "How long would it take me to create a new product line from idea-to-launch?"
Lesson: Innovation and adaptation are your best friends.
Having the right mindsets will empower you to build a stronger and more flexible business that can navigate pivots. Thinking through tough questions as you start out will prepare you to approach conversations with confidence, receive support from trusted advisors, and acquire financial support.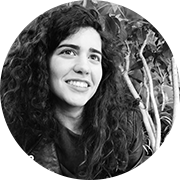 Written By
Lauren Rabindranath
Lauren Rabindranath is a copywriter and communications consultant based in Toronto, Ontario, who works with clients across industries. Working with CIBC Business Banking, Lauren supports content development for online platforms, relating her personal experience as an entrepreneur to CIBC's tailored services.
Contact us
Connect with a business banking expert on your schedule or in your community.