Accessibility Quick Links
There is a lot to consider when deciding to incorporate your business. Let's help you make the best decision with these tips and expert advice. 
As a business starter, determining the structure of your business is an important factor in your ongoing success. The right business structure can help you save money on taxes and open doors to new investments. Deciding whether or not to incorporate your business can be a major and sometimes confusing decision, but it can be very impactful in the long run.
What does it mean to incorporate?
The term incorporation refers to the act of forming a new corporation. Basically, it is the process of turning a sole proprietorship or general partnership into a business legally recognized by the government.
What are the benefits of incorporating?
At some point in your business life cycle, you may start to weigh the pros and cons of incorporating your business, and have questions like, when and why to incorporate or whether you should do it federally or provincially? Incorporating your business provides tremendous advantages over operating a sole proprietorship to both the owners and the business itself.
Here are some key benefits of incorporating your business:

Personal asset protection
No matter what type of business you choose, incorporating designates your business as its own separate legal entity. This allows your business to do many things any person can do, like paying taxes or taking out a small business loan. A business can also file its own lawsuit. This is where the liability protection provided by incorporation becomes really important.
Growth
Incorporated businesses are often viewed as more credible to potential customers or business partners. Depending on the industry in which your business operates, a formal business structure may be a prerequisite to win valuable contracts, and could be the difference between success or business failure. Corporations can easily transfer ownership through share structures, making business continuity and longevity easier, and opening more opportunities to grow your business. Grow your business with affordable credit with the CIBC bizline® Visa* Card for Business.
Tax Savings
Depending on your business, forming a corporation can provide major tax advantages over operating a sole proprietorship. In many cases, corporations qualify for additional tax benefits and deductions that aren't available to individual taxpayers. For example, tax benefits and tax deferral options are extended to some corporations, providing savings and options for expenses and business development. You also have more control over how you get paid, whether in dividends or salary, allowing you to maximize tax benefits.
Protection
Incorporating limits personal liability of business owners, so your personal assets are protected. Incorporating can also help you remain anonymous if you do not wish to be known as the face of your company. Corporations Canada open in new window. also ensures your business name is protected and cannot be used by another entity across the country.
Opportunity:

With the ability to sell shares, a corporation is an attractive option for owners who seek outside investment. Raising capital is straightforward for incorporated businesses. Certain financing options, funds, programs, benefits, and business opportunities are made available exclusively to corporations, so this one step can make a big difference. Many investors maintain investment portfolios with dozens of companies.
If you have a holding company or own an investments portfolio, learn more about the benefits of incorporating your Holdco.
Should I incorporate federally or provincially?
Canada has a unique structure, where business owners can choose to incorporate provincially or federally. Provincial incorporation is faster, more affordable, and easier, but limits business activity to within provincial borders. Federal incorporation takes longer to complete and includes more regulations around shareholders and the board of directors: at least 25% must be Canadian residents.
How do I know if it's time to incorporate?
There are no strict rules for when to incorporate but if you are thinking about taking the necessary steps, these signs might indicate it's the right time:
To create a tailored plan for your business needs and help you achieve your goals, meet with us Opens a new window.. We're here to help. Talk to a CIBC business advisor today by calling 1-866-992-7223 Opens your phone app..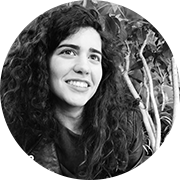 Written By
Lauren Rabindranath
Lauren Rabindranath is a copywriter and communications consultant based in Toronto, Ontario, who works with clients across industries. Working with CIBC Business Banking, Lauren supports content development for online platforms, relating her personal experience as an entrepreneur to CIBC's tailored services.
Contact us
Connect with a business banking expert on your schedule or in your community.