Accessibility Quick Links
Our net-zero ambition
At CIBC, we understand the urgency with which we need climate solutions and are doing our part to support the transition to the low-carbon economy. Motivated by our drive to accelerate climate action, we established our ambition to achieve net-zero greenhouse gas (GHG) emissions from our operational and financing activities by 2050.
Our role in the net-zero transition
We play an integral role in supporting the economic transition towards a low-carbon future. We believe that success lies in aligning our efforts, mobilizing our clients by supporting their own strategies to achieve net-zero, and remaining accountable by reporting transparently on our progress.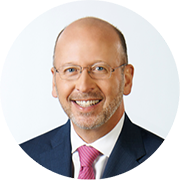 "Climate change is a critical and defining issue of our time, and CIBC is taking important steps to help mobilize stakeholders and chart a new path towards a low-carbon future. The targets we have set will be key to accelerating our actions aimed at addressing climate change, and we are committed to supporting our clients as we navigate this transition together and realize our shared ambition for a more sustainable future."

Victor G. Dodig, President and CEO
Read the Message from the CEO (PDF, 225 KB) Opens in a new window.
Oil and gas sector targets
Scope 1 and 2
-35%
by 2030
Power generation sector targets
Target-setting framework
We set our net-zero targets based on 4 guiding principles:
Science-aligned
Informed by credible climate science and aligned with widely accepted decarbonization pathways that limit warming to 1.5°C with no or low overshoot.
Comprehensive
Capture a majority of our greenhouse gas emissions within our boundaries and strive for full coverage as soon as possible.
Transparent
Provide transparency in our methods, metrics and reporting of our GHG emissions calculations and targets, as well as in the progress towards our net-zero ambition.
Iterative
As new information becomes available, we'll ensure our targets are consistent with the best available climate science, standards, guidance, data and industry best practices.
Going forward, we will continue to align our lending decisions with our net-zero ambition and engage with our clients to facilitate their transition journey.