Accessibility Quick Links
We value everything that makes you unique. Be part of a supportive culture where your voice is heard, your input is valued and you can reach your full potential.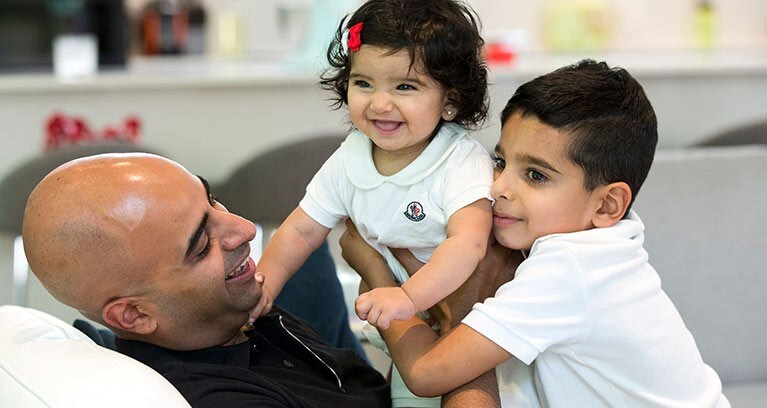 Making time for family
"If you don't take time for yourself, you'll do yourself, your family and the people around you a disservice."
Aayaz Pira
SVP, Digital & Direct Banking and Head of Simplii Financial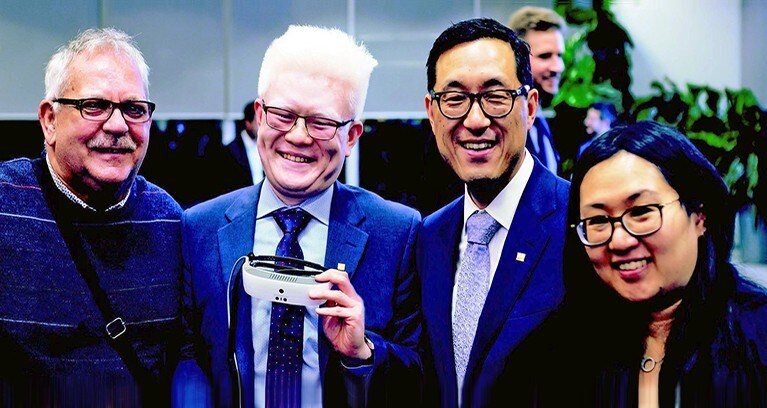 Leading with inclusion by removing barriers
"Our bank has taken bold and concrete steps to remove barriers for both employees and clients helping them turn their ambition into a reality."
Brian Lee
Audit Manager, Finance and Treasury
Use the space bar to play and pause the carousel. Use the left and right arrows to move between carousel items. The carousel stops when not in focus.
1 Item 1 of 3

"Having an inclusive environment has led to us coming up with some really cool ideas. By having everybody speak up, you hear things you never would have thought of yourself."
2 Item 2 of 3

"Many of my clients come from underprivileged backgrounds, and it's very gratifying to see smiles on their faces when I'm able to help them start up a new business."
3 Item 3 of 3

"Diversity strengthens us as a bank, full stop. We make better decisions when we're part of a diverse team that best reflects our clients and communities."
We strive for more
Our inclusion and diversity metrics show the progress we've made. They also show we have opportunities to make our workplace even more inclusive.
Percentage of women on the CIBC Board of Directors
Percentage of visible minorities on our team
Percentage of the CIBC global workforce that are women
Percentage of CIBC employees who believe their teams support an inclusive workplace where everyone's differences are valued
Building an inclusive culture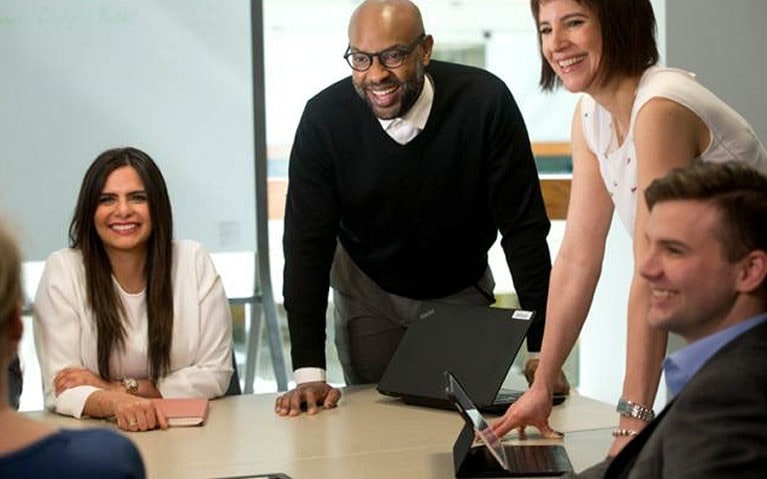 Disrupting unconscious bias
Unconscious bias training makes us aware of the biases we all hold. Team members across our organization have participated in these workshops to create stronger, more balanced decision-making, and actionable strategies to build inclusion across our bank.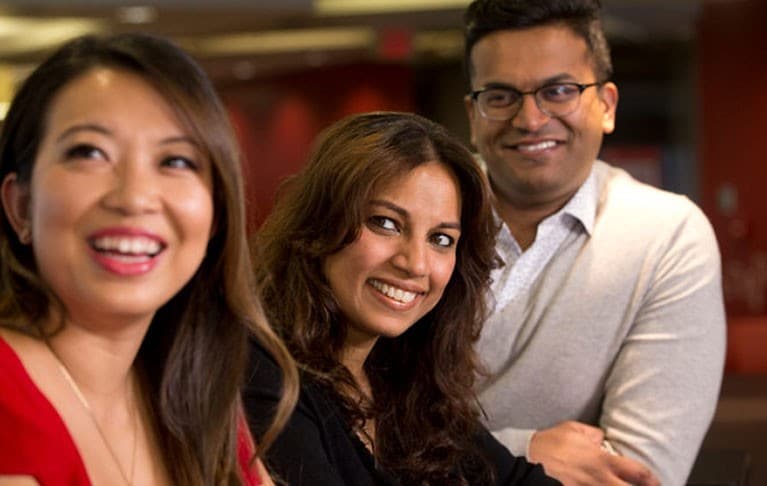 Putting people first
We want everyone to prosper at CIBC. When we hire and promote, we measure and take action to make sure we're being inclusive. We believe in helping you build your career from the day you're hired, and in supporting a healthy balance for all of our people.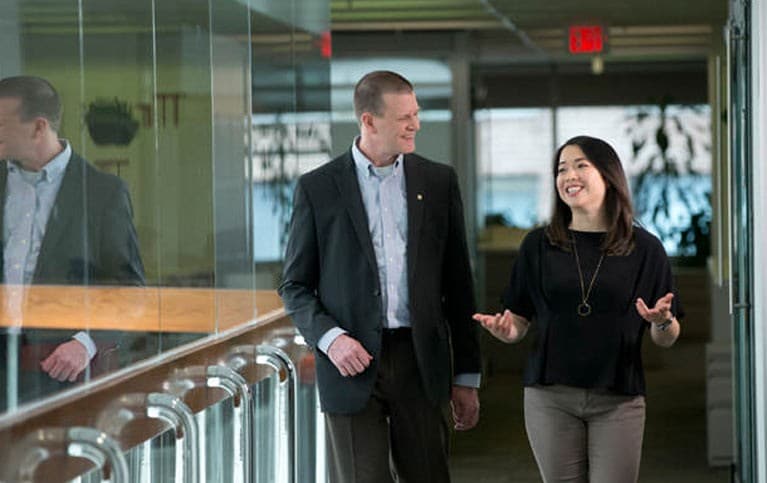 Inclusive client service
We take pride in creating experiences that let our clients know we care by taking the time to understand their unique needs. Our team members participate in learning that makes sure all of our clients feel like they belong at CIBC.
CIBC People Networks
Our People Networks connect, support and celebrate the diversity of our team members. More than 23,000 of our team members belong to a CIBC People Network.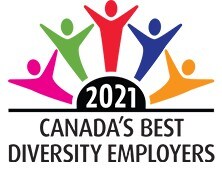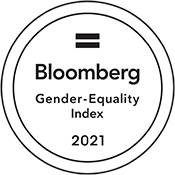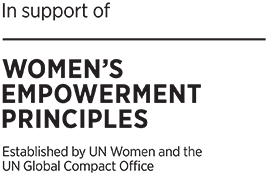 CIBC is a signatory of the UN Women's Empowerment Principles, demonstrating our commitment to women's equality in the workplace, marketplace and community.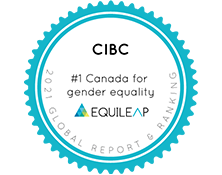 CIBC has been recognized as the leading company in Canada for gender equality and ranked 19th globally in Equileap's 2021 Gender Equality Global Report and Ranking.

Build your career at CIBC
Join our inclusive and diverse team.