Accessibility Quick Links
INCLUSION — OUR TEAM
You belong at CIBC
At CIBC, inclusion isn't just a buzzword — it's the cornerstone of our bank's culture. That's why we work hard to provide inclusive banking, invest in building our team's inclusive leadership capabilities and practice inclusive talent management.
We value everything that makes you unique. Be part of a supportive culture where your voice is heard, your input is valued and you can reach your full potential.
We strive for more
By practicing inclusive talent management, we help create the conditions where everyone can achieve their full potential.
Percentage of women on the CIBC Board of Directors
Percentage of people of colour on our team
Percentage of the CIBC global workforce that are women
Percentage of CIBC employees who believe their teams support an inclusive workplace where everyone's differences are valued
Building an inclusive culture
Inclusive leadership
Inclusion is a priority from the top to all levels of our organization through our Inclusion and Diversity Leadership Council, chaired by our President and CEO, Victor G. Dodig.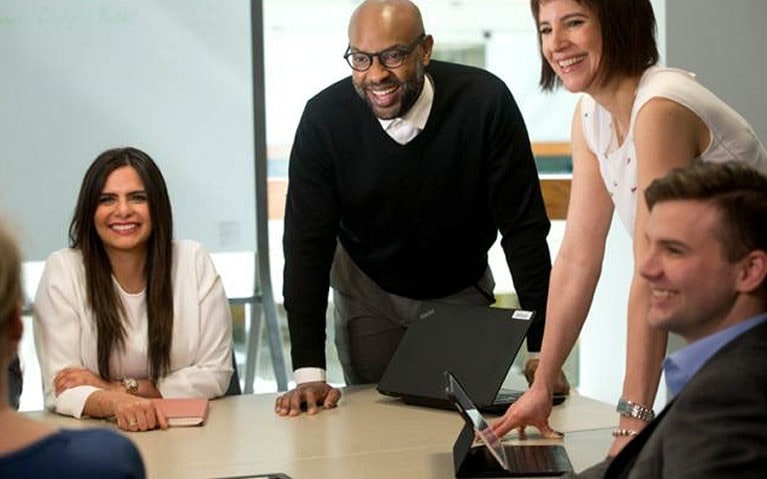 Disrupting unconscious bias
Unconscious bias training makes us aware of the biases we all hold. Team members across our organization have participated in these workshops to create stronger, more balanced decision-making, and actionable strategies to build inclusion across our bank.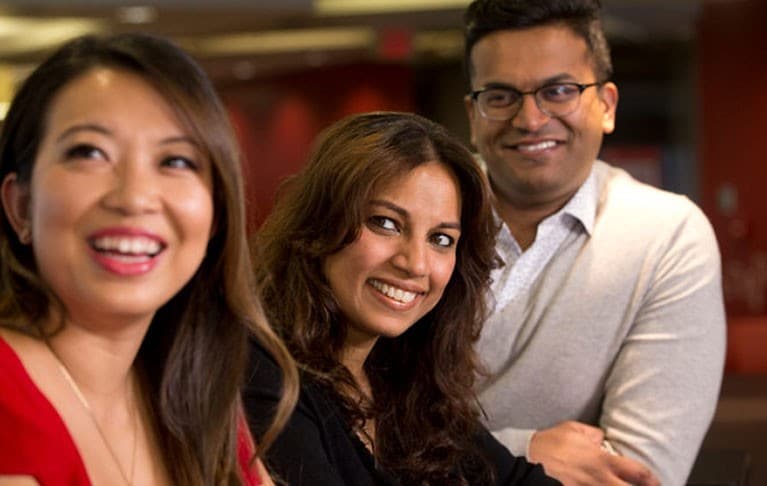 Putting people first
We want everyone to prosper at CIBC. When we hire and promote, we measure and take action to make sure we're being inclusive. We believe in helping you build your career from the day you're hired, and in supporting a healthy balance for all of our people.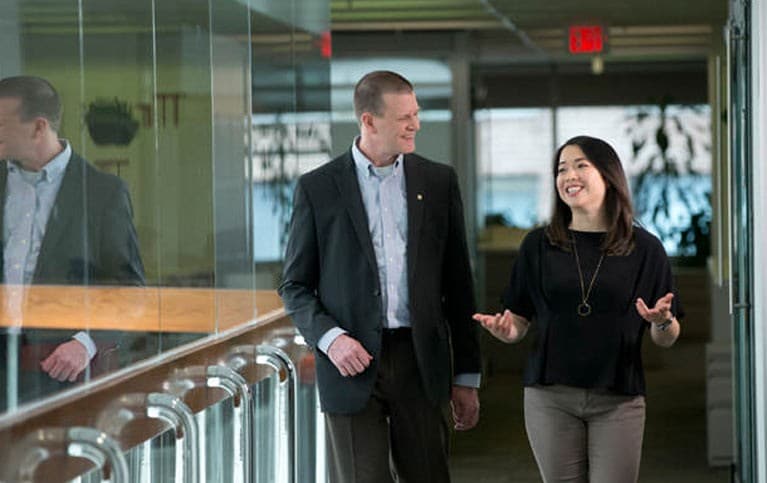 Inclusive client service
We take pride in creating experiences that let our clients know we care by taking the time to understand their unique needs. Our team members participate in learning that makes sure all of our clients feel like they belong at CIBC.
CIBC People Networks
Our People Networks connect team members, celebrate uniqueness and promote belonging at CIBC. More than 25,500 of our team members belong to a CIBC People Network.
You belong at CIBC
We value diversity in thought, background and experience as we strive to make an impact to the communities we serve.

Join our inclusive team
Read our Sustainability Report
Sustainability is at the heart of our purpose. To help make your ambition a reality. In this report, you can read a summary of our sustainability progress over the last year. We provide stories and highlights on the issues that matter most to our stakeholders and to our business.
Community investment
Giving back is deeply embedded in our culture and is closely aligned with our business purpose. Through corporate donations, partnerships and the giving spirit of our team, we're united in the genuine care for our communities.