Accessibility Quick Links


TAMMY'S STORY
"I stepped up my participation in the CIBC Run for the Cure in memory of my CIBC colleague and dear friend, Niki, who passed away from breast cancer."

— Tammy Wood, CIBC Asset Management, CIBC, Toronto

"When my colleague and best friend passed away last year from breast cancer, she left a massive void that her larger-than-life personality used to fill. At last year's Durham Run site, 1 month before she passed away, Niki gave a moving speech to the crowd. Then, she set out on the 1 kilometre walk using her walker — which took her 1.5 hours to complete.
Niki lived with intention. Now it is my intent to continue the conversation about cancer and create a greater understanding about how there's a massive group of women out there who need us. This is why I have stepped up my participation in the CIBC Run for the Cure, along with the 15,000 other CIBC team members who participate in the Run every year. I am now Niki's feet on the ground and voice to continue the dialogue."


Canadian Cancer Society CIBC Run for the Cure
Every year, thousands of participants walk or run against breast cancer at almost 60 locations across Canada.

The Run has grown to be what it is today because a handful of people rallied around a cause that mattered to them. What started small has added up to big change.

The Run has raised

$430

million for breast cancer since

1992

with more than

15,000

Team CIBC members participating each year.

Together, this collective commitment is helping fund the most innovative breast cancer research, leading the way in prevention, diagnosis, treatment and care — having an even greater impact on the lives of those living with cancer.

You, your family, friends, and clients are invited to join Team CIBC at this year's Run on Sunday,

October 6, 2019.
More ways Team CIBC is making a difference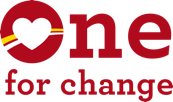 At CIBC, we celebrate motivated, dedicated and passionate team players who give from the heart. No matter how large or small, each change makes a difference. Their changes make our communities better.