Accessibility Quick Links


Rebecca's story
"I volunteer for those we have lost and those bravely fighting cancer."

— Rebecca Ram, Commercial Banking, CIBC, Barrie

"One of my roommates in university was diagnosed with leukemia at the age of 20 and passed away the same year. Another one of my best friends was recently diagnosed with breast cancer; she is 29. I knew I wanted to give back and throughout the years have volunteered at several cancer-related charities.
I started volunteering with Look Good Feel Better when the organization was launching a millennial committee. Our committee, 4Her, created The Bubbles and Brunch fundraiser, which began in 2017 as a way to raise awareness with millennials about the foundation and the support offered to this demographic, so they know they are not alone. My role includes branding, logistics and liaising with different levels of sponsorships for the event.
People tend to think of cancer around the medical components; Look Good Feel Better helps those with the mental health element, so they can feel comfortable in their own skin. They offer programs and workshops to give women with cancer the tools and techniques to feel like themselves at a time when they find it difficult to even recognize themselves in the mirror.
When I volunteer with Look Good Feel Better, I truly see the positive impact it has on women. Giving them the confidence they need during such a difficult time allows them to be more readily equipped to face the challenges ahead and feel like themselves again."


Look Good Feel Better
Look Good Feel Better is dedicated to helping women manage the appearance-related effects of cancer and its treatment. At the heart of the program is a complimentary two-hour workshop, which provides tips on cosmetic hygiene and how to overcome the side effects treatment may cause like uneven skin tone, dry skin and the loss of eyebrows and eyelashes.

Much more than that, Look Good Feel Better offers women a welcoming environment where they can spend some much-needed time on themselves and connect with other women facing the same challenges.

The Look Good Feel Better workshop makes a difference in the lives of

10,000

Canadian women every year.

CIBC has been a proud supporter of Look Good Feel Better since 2010. Our team's support reinforces CIBC's commitment to help cancer patients in every step of their journey.
More ways Team CIBC is making a difference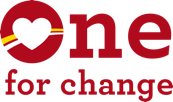 At CIBC, we celebrate motivated, dedicated and passionate team players who give from the heart. No matter how large or small, each change makes a difference. Their changes make our communities better.