Accessibility Quick Links


Roman's story
"I want to start a conversation so those diagnosed know they aren't in this alone."

— Roman Dubczak, Global Investment Banking, CIBC, Toronto

"I was diagnosed with prostate cancer in 2007 — and there's no playbook for how to handle something like that. But, Movember has created a safe space for men to support each other in their prostate cancer journeys.
It's a place that encourages men to get checked out, access resources and to stay as mentally and physically healthy as possible.
That's why as a member of Team CIBC every year I fundraise to raise awareness for Movember. It's an opportunity for our team to have fun while helping to build a support network for those impacted by prostate cancer — and as a survivor, I know about the importance of being surrounded by people who will be there for you in a time like that."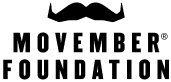 Movember

Together we can make a difference for men's health — in prostate cancer, testicular cancer, mental health and suicide prevention.

More ways Team CIBC is making a difference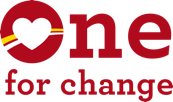 At CIBC, we celebrate motivated, dedicated and passionate team players who give from the heart. No matter how large or small, each change makes a difference. All the changes they make help make our communities better.