Accessibility Quick Links


KIMBERLY'S STORY
"I know that no matter how small, my efforts are making a difference."

— Kimberly Findlay, Change Management & Employee Development, CIBC, Halifax

"I've been so fortunate in my life. I come from a good home with great parents; I'm in good health and have a job that I love. When I lost my aunt to breast cancer, I saw how deeply it impacted my family, and I wanted to jump in wherever I could to help. As a CIBC employee, I was introduced to the CIBC Run for the Cure, and it didn't take long for my passion for volunteering to grow.
As a Run champion, I take pride in doing what it takes to raise money for breast cancer research and support programs. I started by selling anything I could get my hands on — computer parts, chairs, books, you name it — to rallying my colleagues to participate in dunk tanks and pie throwing contests. I always knew that no matter how small, my efforts were making a difference.
I'll never forget the Halifax parade where a group of breast cancer survivors in pink t-shirts followed a sea of bagpipers, proving the courage of our close-knit community. It didn't take long to realize the power in rallying together behind one cause. Experiences like these reinforce why I volunteer as much as I do, and that if we can help, we should help. That's what I strive for."


Canadian Cancer Society CIBC Run for the Cure
Every year, thousands of participants walk or run against breast cancer at almost 60 locations across Canada. The Run has grown to be what it is today because a handful of people rallied around a cause that mattered to them. What started small has added up to big change. The Run has raised

$471 million

for breast cancer since 1992, with more than 15,000 Team CIBC members participating each year.

Together, this collective commitment is helping fund the most innovative breast cancer research, leading the way in prevention, diagnosis, treatment and care — having an even greater impact on the lives of those living with cancer.

You and your family, friends and clients are invited to join Team CIBC at this year's exciting virtual Run on Sunday,

October 3, 2021

.

More ways Team CIBC is making a difference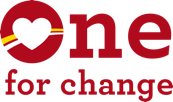 At CIBC, we celebrate motivated, dedicated and passionate team players who give from the heart. No matter how large or small, each change makes a difference. Their changes make our communities better.