Accessibility Quick Links


SEAN'S STORY
"This disease touches so many. By participating in the Ride to Conquer Cancer, I do believe we can change that."

— Sean Hynes, Private Wealth, CIBC, Calgary

"I cycle in the Ride to Conquer Cancer in benefit of the Alberta Cancer Foundation and to honour those who have been touched by cancer. I don't think I know anyone who hasn't been touched by this disease and I do believe we can improve that. I have personal stories myself of friends, colleagues and loved ones who have lost their battle. John and Julie, I dedicate my journey to you. I am very proud to be co-captain of Team CIBC and feel privileged to be a part of such an incredible event. This isn't my journey, it's our journey. We are all in this together."


Ride to Conquer Cancer
This 2-day cycling event that spans more than 200 km raises funds for vital cancer research, treatment, care and prevention programs across Canada. Since 2008, it's raised

$417

million for cancer research.

The Ride to Conquer Cancer aims to defeat cancer within our lifetime by supporting the Princess Margaret Cancer Centre, the Alberta Cancer Foundation, the Jewish General Hospital's Segal Cancer Centre and the BC Cancer Foundation.

The Ride has become Canada's largest peer-to-peer fundraising event.

Team CIBC is made up of cyclists and volunteers across Canada who take part each year to support the cause. Volunteering and participating contributes directly towards helping those affected by cancer.
More ways Team CIBC is making a difference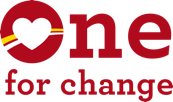 At CIBC, we celebrate motivated, dedicated and passionate team players who give from the heart. No matter how large or small, each change makes a difference. Their changes make our communities better.