Accessibility Quick Links


Kevin's story
"When a child gets sick, it's all our concern. They are innocent and relying on society to help them."

— Kevin Punshon, First Vice President, CIBC Wood Gundy, Regina

""There's a day coming this fall that will be 27 years in the making for our CIBC Wood Gundy team in Saskatchewan. Since 1992, this team has been supporting the fundraising campaign to build the province's first children's hospital, and that hospital is almost ready to open its doors.
It's been a very long journey and I am proud to have been involved since day 1, and even more proud of my team for embracing the hospital and supporting it exclusively through countless fundraisers and CIBC Miracle Day. What made us focus on 1 project? That's easy. When a child gets sick, it's all our concern. They are innocent and relying on society to help them. By building this hospital we create a unified approach to the solution. The child benefits, the family benefits, the community benefits and corporations benefit from having contributed. It's a multi-win situation, which is something I always look for."


CIBC Miracle Day
CIBC Miracle Day takes place each year on the first Wednesday in December. Our CIBC Capital Markets team and CIBC Wood Gundy Investment Advisors give back to our communities by donating their fees and commissions to children's charities.

This annual tradition of donating trading fees for kids-in-need has grown into 1 of the largest single-day corporate fundraising events in support of children's charities.

CIBC Miracle Day has raised over $95 million in Canada and $246 million globally since 1984. Proceeds from the day make miracles happen for kids-in-need 365 days a year.

CIBC Miracle Day is an example of the magic that can happen when our employees come together to rally around a common goal for the common good.
More ways Team CIBC is making a difference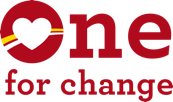 At CIBC, we celebrate motivated, dedicated and passionate team players who give from the heart. No matter how large or small, each change makes a difference. Their changes make our communities better.