Accessibility Quick Links


KEVIN'S STORY
"It's hard to appreciate the life-changing experience this camp gives these LGBT+ kids until you're there."

— Kevin Bull, Practice Excellence and Operating Model, CIBC, Toronto, ON

"One of the greatest gifts I have ever received was the chance to participate in Camp Rainbow Phoenix during my summer vacation. A summer camp for LGBT+ youth, Rainbow Phoenix provides a safe environment where kids can be their true, authentic selves, test their boundaries and build their confidence. I am so thankful to everyone who donates time and money to support this program, because it can be truly life-changing for these kids.
I know first-hand what it's like to be harassed and bullied as a teen, but I can appreciate those experiences today, because they allow me to give back in a way that is both personal and meaningful. Now, I strive to help remove misconceptions about the LGBT+ community, so people's beliefs can be based on truth, not misguided perceptions. When I was invited to be Camp Director, I had no experience running an organization or dealing with kids, and I couldn't have imagined how much this extraordinary gift would give to me."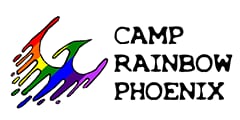 Camp Rainbow Phoenix
Camp Rainbow Phoenix is a free 5-day summer leadership camp for youth ages 13 to 17 that focuses on building their leadership potential and personal resiliency. The kids use these skills to become positive influences in their schools and communities.

The camp is a safe place for kids to be open about who they want to become, without fear of bullying or abuse.

The volunteers that mentor the kids and run the camp are made up of educators, community leaders and youth workers.
More ways Team CIBC is making a difference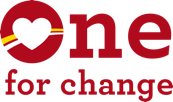 At CIBC, we celebrate motivated, dedicated and passionate team players who give from the heart. No matter how large or small, each change makes a difference. Their changes make our communities better.