Accessibility Quick Links


Manon's story
"My hope is that one day, every child suffering from cancer will be cured."

— Manon Normandeau, Risk Management, CIBC, Montreal

"My participation in the Tour CIBC Charles-Bruneau touches the human experience of having an eye into kids and families affected by pediatric cancer. I am motivated by the positive difference the Tour has on their lives.
In 2006, the first year of the Tour CIBC Charles-Bruneau, I went to the finish line to greet the cyclists and cheer their accomplishments. As a cyclist myself, I was moved to participate the following year. Since then, alongside my husband, we have ridden each year, inspired by the kids at the finish line who cheer our arrival. We've followed some of these kids through the years who are now teenagers and in remission. These kids and their families are the real heroes, with their resilience and courage.
During our time with the Tour, the advancements in survival rates have improved dramatically and, as grandparents to eight children, this is the cause for us. We can't cure these kids, but participating is our way of contributing toward trying to make a difference in the lives of those affected."


Tour CIBC Charles-Bruneau
The Fondation Charles-Bruneau helps children with cancer recover by financing research and projects in the area of haematology and paediatric oncology.

Tour CIBC Charles-Bruneau has raised almost

$25

million towards financing research and projects in pediatric oncology.

Researchers aim to cure children who have cancer that is resistant to treatment and to improve the quality of life of children whose cancer is in remission.

The recovery rate for the most common type of pediatric cancer has increased from

35%

to about

85%

since

1980

.
The

100 cyclists

that make up Team CIBC wear a photo of

4-year

-old Aerial as a reminder that over

2,000

children in Quebec are diagnosed with cancer every year.
Volunteer in the Tour CIBC Charles-Bruneau to fight cancer and give children a healthy future.

More ways Team CIBC is making a difference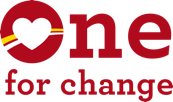 At CIBC, we celebrate motivated, dedicated and passionate team players who give from the heart. No matter how large or small, each change makes a difference. Their changes make our communities better.