Accessibility Quick Links


GAVIN'S STORY
"I do it for my mom who has done so much to help me."

— Gavin Morrison, Credit Processing Services, CIBC, Toronto

"I was 5 years old when I was diagnosed with a degenerative eye disease. A year after my diagnosis, my mom started a fundraiser to support vision research and joined Fighting Blindness Canada. That was 20 years ago.
Through my mom's work at the foundation, I was inspired to take action and become a mentor for other young visually impaired people within my community. From organizing networking events, to speaking at fundraisers, I see firsthand the impact of building a support network.
It's about connection. It's about hope. And, it's about building a future together where everyone thrives."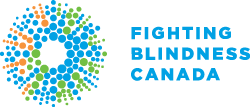 Fighting Blindness Canada
CIBC was a founding funder of the Fighting Blindness Canada (FBC) Patient Registry established in 2004.
The FBC Patient Registry is a medical database that connects people living with inherited retinal diseases (IRDs) to clinical trials. This improves patient care and helps research.
IRDs affect a range of ages. They're the leading cause of blindness in young children.
More ways Team CIBC is making a difference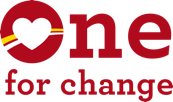 At CIBC, we celebrate motivated, dedicated and passionate team players who give from the heart. No matter how large or small, each change makes a difference. Their changes make our communities better.