Accessibility Quick Links


"I do it for my mom who has done so much to help me."

— Gavin Morrison, Credit Processing Services, CIBC, Toronto

"I was 5 years old when I was diagnosed with a degenerative eye disease. A year after my diagnosis, my mom started a fundraiser to support vision research and joined the Foundation Fighting Blindness. That was 20 years ago.
Through my mom's work at the foundation, I was inspired to take action and become a mentor for other young visually impaired people within my community. From organizing networking events, to speaking at fundraisers, I see firsthand the impact of building a support network.
It's about connection. It's about hope. And, it's about building a future together where everyone thrives."
Foundation Fighting Blindness

To restore hope and sight.
More ways Team CIBC is making a difference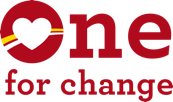 At CIBC, we celebrate motivated, dedicated and passionate team players who give from the heart. No matter how large or small, each change makes a difference. All the changes they make help make our communities better.
Save your recently viewed products
Turn on this feature so you can easily come back to CIBC pages you've visited. You can turn it off or clear your saved history any time.