Accessibility Quick Links


Martine's story
"I was brought up to be thankful for what I have and to give back to those who are less fortunate."
— Martine Valentine, Technology and Operations, CIBC, Ontario

"I started volunteering at North York Harvest Food Bank (NYH) 12 years ago, and I'm so glad I did. Since then, NYH has moved to a much larger, brighter facility, serving as a warehouse and office space for sorting and packing food for the local communities and providing healthy snacks to nearby schools.
I organize food sorting teams at CIBC, where there is never a shortage of volunteers. There's always a waiting list for colleagues to sign up, many who also sign up their kids for volunteer hours. They end up coming out of their volunteer experience with a newfound appreciation for what they have and the importance of giving back.
I volunteer at several organizations, and when people ask why I do it, it's simple. My mom held several jobs while raising five kids. She taught us to be good citizens and always recognize how much you have and to give back to those who are less fortunate.
I always say 'don't judge a book by its cover'. People can come into hard times very quickly and out of nowhere. No matter people's situation, everyone deserves a healthy meal."


North York Harvest Food Bank
Founded in 1986 as a volunteer-driven organization, North York Harvest Food Bank (NYH) has grown to become the primary food bank in northern Toronto. Today, NYH collects 2 million pounds of food each year, distributing it to 38 agencies through 77 community programs.

In addition to providing dignified food access for those in need, NYH is also striving to provide longer-term solution through a number of programs that helps fight poverty — the root cause of hunger. Leadership In Logistics, for instance, provides job training to community members receiving social assistance. Over

70%

of the graduates went on to find jobs, and more important maintain them, in this field.
Over the past decade, food bank usage has increased by an astounding

61%

. The only reason we can continue to meet the rising needs is due to the generosity of our donors and volunteers.

Without the community's support, NYH wouldn't be able to fulfill its mission in providing dignified food access, empowering individuals and strengthening communities.

Volunteers donate their time by collecting food and goods, sorting through donations and serving on the board. They work hard to make sure families don't go hungry.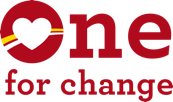 At CIBC, we celebrate motivated, dedicated and passionate team players who give from the heart. No matter how large or small, each change makes a difference. Their changes make our communities better.