Accessibility Quick Links
Donation Funding Guidelines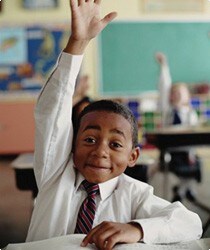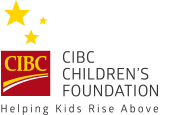 The CIBC Children's Foundation is dedicated to providing support to charitable organizations that help prepare children in need for future success. Our focus is on programs or projects that enhance the health, education and well-being of children in Canada.
Due to the overwhelming volume of requests considered by the CIBC Children's Foundation, all funding applications must be submitted online.
Areas of Focus:
 
Children
Children in need, ages 0 to 13
 
Health
Programs that address health requirements of children in need
 
Education
Programs that promote learning and skills development of children in need
 
Well-Being
Programs that provide access to opportunities that enhance the well being of children in need
 
To be eligible for funding, requests must:
be for projects or programs that directly support the health, education or well being of children in need
be for a Canadian organization, using funds donated in Canada
be for a registered charity with a Canada Revenue Agency Charitable Registration Number
have a record of achievement or potential for success in line with our overall goals
address a community need and provide direct impact to the community served
include planned outcomes, supported by a measurement and evaluation process
have audited financial statements for the charitable organization, sound financial practices, a sustainable funding model and a program budget
Note: Priority will be given to organizations that are located where wholesale banking and/or CIBC Wood Gundy employees are actively involved and are relevant to the communities in which they operate.
 
The CIBC Children's Foundation does not fund:
Multiple contributions to the same organization during one fiscal year (Jan. 1 to Dec. 31)
Organizations currently funded by CIBC
Initiatives outside Canada
Religious organizations, unless supporting broadly-based outreach community needs for the disadvantaged
Public, private or religious schools, including costs associated with student travel
Day cares, pre-kindergartens, pre-schools
Individuals or teams in fundraising initiatives or events (including sports and Dragon Boat teams)
Third-party flow- through or umbrella organizations such as private or family foundations
Boards of Trade, Chamber of Commerce or service clubs such as Rotary
Business, industry or member based associations
Golf tournaments
Conferences
Registration fees
Matching contributions
Endowments
Heritage organizations
Political organizations
Advocacy and lobbying activities
Think tanks
For profit organizations or other corporations' community outreach initiatives
Advertising or promotional initiatives
Events, dinners, advertising and/or marketing/rebranding ventures that are not 100% - eligible for tax receipts
Multi-year requests
Capital campaigns
 
Review Process
Due to the overwhelming volume of funding requests received, the CIBC Children's Foundation will only consider online applications.
Donation requests are reviewed by a donations committee between the months of February and September each year. Requests submitted outside our granting period will be held over until the next granting year begins.
During our review period, proposals are reviewed by a donations committee approximately once a month and it may take up to or more than 60 days before a decision is made.
Donation requests are reviewed on an annual basis. Every organization (even those funded in previous years) must re-submit information annually to the Foundation for consideration.