Accessibility Quick Links


tara's story
"My hope is that every child can get the same level of care, no matter where they are located."

— Tara Hawes, Manager, CIBC, Vancouver Island

"'Mommy, my heart hurts.' Those 4 words changed my life. Six years ago, my 4-year-old daughter was brought to BC Children's Hospital (BCCH) from our home on Vancouver Island – her heart racing at 250 beats per minute. She was diagnosed with Wolff-Parkinson White syndrome which took over every part of our lives.
At 6, she had heart surgery at BCCH and I can't express enough how this gave us back our lives. BCCH gave us back a healthy, active daughter with a heart that no longer misbehaved.

This is why I get involved in campaigns and events in support of the BC Children's Hospital. So they can continue to do what they did for my daughter, for the hundreds and thousands of children in BC who need their help."

More ways Team CIBC is making a difference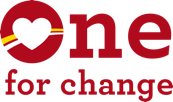 At CIBC, we celebrate motivated, dedicated and passionate team players who give from the heart. No matter how large or small, each change makes a difference. Their changes make our communities better.