Accessibility Quick Links
This line of credit is for you if you want:
Access to funds while attending an accredited Canadian university or college to cover tuition, textbooks and other daily personal expenses
Pay interest only on the amounts you actually use while you are in school, and for 12 months after graduation (or 6 months if you leave your program without graduating)
$60,000* throughout the program as a full-time or part-time student
A $15,000 yearly limit as a full-time undergraduate student or a $7,500 yearly limit as a part-time undergraduate student, provided you complete your degree within 10 years
No yearly limit as a graduate student, only the program recommended limit of $60,000*
---
Other line of credit details:
Access your money, or transfer money and make payments on your line of credit from online banking or mobile banking, CIBC Banking Centres, bank machines, telephone banking, or by writing a cheque on the line of credit
Withdraw money from your ELC at any CIBC bank machine or anywhere you see the INTERAC* symbol, using your CIBC debit card
Set up automatic payments via online banking or at your CIBC Banking Centre
Deposits made to your Education line of credit are considered payments and are applied to the principal

Receive monthly statements for simplified record keeping
* Recommended limit guidelines based on Programs offered through Canadian post-secondary institutions
---
Repayment options upon graduation:
A year after graduation (or 6 months without graduating) the ELC can be converted to a personal loan or remain a line of credit - the choice is yours
You can spread your line of credit payments out (up to 20 years), making your monthly payments more manageable
Pay off all or part of the loan at any time without penalty
---
You may also want to consider:
CIBC Education Line of Credit FAQ
---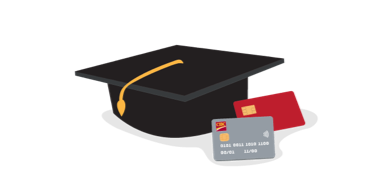 Step 2
Join Student Life Network
Already a member? Just remember to open your new CIBC bank account, credit card, or line of credit before December 31, 2018 to enter the contest.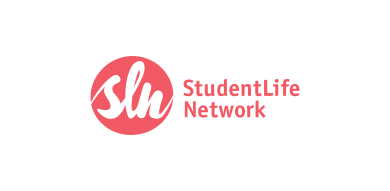 Save your recently viewed products
Turn on this feature so you can easily come back to CIBC pages you've visited. You can turn it off or clear your saved history any time.
Terms and conditions

show or hide

Applicants must meet all CIBC lending criteria. Certain conditions and restrictions apply. Credit limit determined by CIBC, in its sole discretion. Qualified guarantor may be required. Products and their features may change at any time. This is a general description only. For more information and product terms and conditions, consult product brochures or call 1-866-525-8622.

◊◊ NO PURCHASE NECESSARY. Open January 1, 2018 to December 31, 2018 to legal residents of Canada who are sixteen (16) years of age or older and are current students of an accredited Canadian university, college or secondary school. Grand prize of $35,000 CAD. Odds of winning depend on number of eligible entries received. Math skill test required. Refer to Student Life Network for contest details. Read full contest rules (PDF, 340 KB) .

1 CIBC Prime is the variable rate of interest per year declared from time to time to be the prime rate for Canadian dollar loans made by CIBC in Canada. The interest rate on your CIBC Variable-Rate line of credit will change whenever CIBC Prime varies.

2 Underwritten by The Canada Life Assurance Company. A detailed summary of the terms, conditions, limitations, exclusions and other provisions are contained in your Certificate of Insurance, which you receive upon enrolment.