Accessibility Quick Links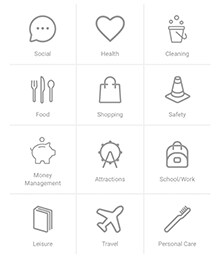 What is MagnusCards?
MagnusCards is a free app that teaches life skills through storytelling.
Collect digital Card Decks that teach you how to handle everyday activities like grocery shopping, doing laundry or taking the bus.
What can I learn from the CIBC Card Decks?
The CIBC Card Decks take a step-by-step approach to help you learn about banking and money management.
Topics include how to deposit a cheque, how to pay a bill and how to withdraw money from a bank machine.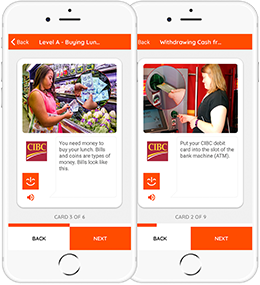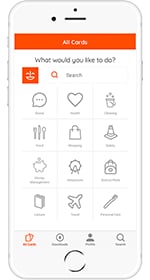 Who uses MagnusCards?
Anyone who benefits from structured, step-by-step guidance can use MagnusCards. The app is particularly useful for those with autism spectrum disorder (ASD), ADHD, acquired brain injury, Down syndrome, dementia and other intellectual and cognitive disabilities.