Accessibility Quick Links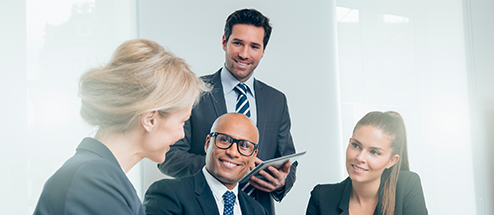 Our CIBC Leveraged Finance Group is a dedicated team of professionals focused on event based financing that typically relies on a company's cash flow or enterprise value.
With offices in Montreal, Toronto and Vancouver, we work with mid-market companies in Canada that are either owned by private equity firms, or are undergoing an event that requires senior debt and/or mezzanine debt.
CIBC Leveraged Finance could be right for your company if it is:


CIBC Leveraged Finance could be right for your company if it is:

 A mid-market business with a proven track record and attractive fundamentals including:

- Strong management team and committed stakeholders;

- A sustainable competitive advantage within your industry;

- Strong cash flow with good visibility to future revenues; and

- Revenues in excess of $10,000,000.

Considering purchasing an external business or group of assets
Experiencing increased capital needs for organic growth such as building or adding capacity, capital improvements to the existing infrastructure, or funding for new business opportunities
Considering raising financing for succession purposes, or for the existing management team or owners to monetize a portion of their holdings
Owned by a Private Equity firm

Key Benefits

Expertise in Enterprise Value Lending

 Market knowledge

 "Equity level" analysis on quality of cash flows

 Minimal execution risk

Relationship with private equity sponsor in Canada

 Expertise in private equity/leveraged buyout (LBO) markets

 Value-creating and flexible solutions 

One Stop Financial Solution

 Flexible terms and structure, tailored to the Company's cash flows and future liquidity events

 Customized funding solutions depending on the Company's performance, lifecycle, growth strategy and other specific financing needs

 Financing and expansion capital where traditional debt has been maximized

 Strong internal relationships to deliver "One CIBC" for all your financial needs

 

Proven Track Record

 We have a strong track record of success as demonstrated through these Recent Transactions (PDF, 200 KB) 
Why CIBC Leveraged Finance?
When you work with us, you gain access to an experienced team of professionals with a dedicated focus on middle-market cash flow-based lending in Canada and a proven track record of success. We believe your success is our success which is why the same team continues to manage your company's banking relationship even after the financing has closed.