Accessibility Quick Links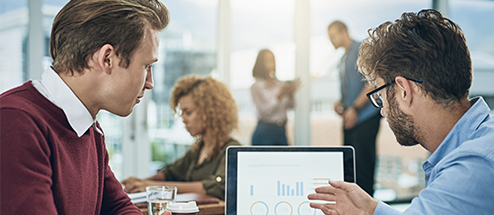 Our franchise financing solutions are as unique as your business. We offer customized financing solutions for all types of franchise systems. Whether your business is a true franchise system or hybrid system such as a buying group, dealership network, distributorship, or co-operative, our franchise experts have the experience required to develop a financial solution.
As one of the fastest growing methods of business expansion in Canada, franchising can help you grow your business. If you're considering franchising as an alternative source of capital or as a means to lower your leverage as your business grows, our proven track record as one of the market leaders in franchise financing can help you succeed.
We understand how unique franchise systems are and offer a full suite of customized franchise financing solutions to help grow your franchise business.
Franchise Financing could be right for your company if:


Your company is structured as a franchise system and is currently in a growth phase
Your individual franchisee/unit requirements are in excess of

$250,000

Your company is operating satisfactorily with a reasonably strong balance sheet and system profitability
You may be considering recruiting new franchisees for market expansion, converting your existing business locations from corporately-owned to franchise, or assisting strategic key franchisees with the purchase of additional franchise locations (existing or new build)
You may be considering general franchise location upgrades in the form of leasehold improvements and new equipment purchases

Key Benefits

Experienced Franchise Financing Professionals

 As one of the market leaders in franchise financing in Canada, we are seasoned professionals who can help your business grow 

Tailored Financing Packages 

 We understand how unique franchise systems are and offer you customized financing solutions tailored to your specific needs

Market Share Growth

 We provide access to an alternative source of capital to assist with expanding your number of franchise locations and to upgrade existing locations to help you grow your market share

Solutions for all Your Financial Needs


 You have access to a full range of banking solutions experts through the CIBC Group of Companies