Accessibility Quick Links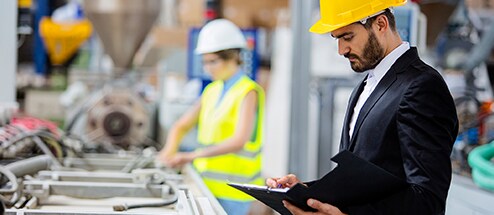 CIBC Asset-Based Lending has built a strong reputation as a leader in Canada because of our ability to combine a full range of banking solutions with proven asset-based lending capability, customized for companies in the Canadian marketplace - just like yours.

Asset-based lending can offer greater credit availability and flexibility for your business through customized loan arrangements secured by accounts receivable, inventory and fixed assets. CIBC Asset-Based Lending is committed to providing your company with the best overall financing solution, including limited or no financial covenants and the ability to commit to, fully underwrite and syndicate large transactions.
Asset-Based Lending could be right for your company if you:


Are a medium to large-sized business
Are involved in a seasonal or cyclical industry
Typically have lower operating margins
Require capital to finance sales growth, acquisition financing, restructuring, or turnaround financing
Are looking to raise capital in a less costly way than bringing in an equity partner
Want to take advantage of growth opportunities

Key Benefits

Improved Liquidity



 Higher advance rates for A/R and inventory than traditional cash flow financing

 Offers the ability to smooth out gaps in your cash flow during business cycles and seasonal peaks

 Benefits companies experiencing high growth, seasonal and/ or cyclical swings, high volume/ lower margins or a temporary decline in operating performance

Increased Flexibility
 

 Minimal financial covenants (typically, no leverage covenants)

 Greater ability to fund distributions or pursue acquisitions (based on liquidity)

 Support during good times and bad for industries that are less attractive for traditional financing

Attractive Terms and Pricing
 

 Typically, longer term than other forms of traditional financing

 Competitive pricing with other forms of traditional pricing
Why CIBC Asset-Based Lending?
Why work with us? When you work with us, you gain access to a seasoned relationship team of professionals with a track record of success, focused on building long-term partnerships with our clients. You also get a full-service business (including credit structuring, underwriting, monitoring and account management) all based in Canada, with dedicated local coverage.