Accessibility Quick Links
Pay almost anywhere in three easy steps
Wherever you can tap your CIBC debit or credit card, you can use Samsung Pay.
When it's time to pay, just follow these steps:
Swipe up
Swipe up from the home button to access your favourite cards. Or, select the Samsung Pay icon from your home screen or app tray.
Authorize payment
Authenticate your purchase by scanning your fingerprint or iris, or entering your pin.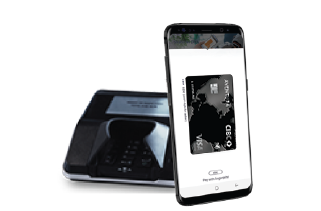 Hover and pay
Hover your phone over the in-store or service provider's card reader to complete a purchase.
Get started with Samsung Pay
Download App
After you've installed it, open Samsung Pay from the Apps menu.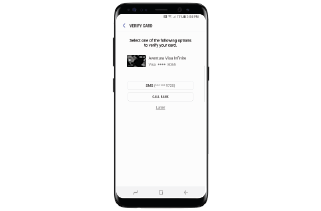 Authenticate
Select "Add Card" and use your camera to capture your card information. Or enter it manually. Enter the one-time passcode to complete the process of adding your cards to Samsung Pay.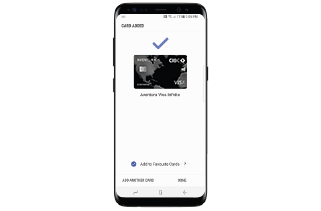 Use Samsung Pay
Samsung Pay is now ready to be used to make transactions.
Enjoy top-notch security
Samsung Pay uses several layers of security. And it doesn't store or share any of your payment information on your phone.
On top of that, all your CIBC card transactions are already protected by our zero-liability coverage1.
So go out and enjoy your shopping, worry-free

Not a CIBC client?
Opening a bank account with the CIBC Mobile Banking® App is easy and it only takes a minute. Get an account or credit card today.

Frequently asked questions