Accessibility Quick Links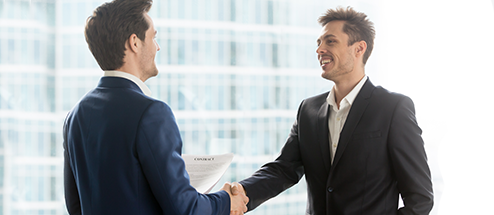 CIBC offers a full range of cash management services to meet your unique business needs.
Our solutions are designed to help optimize your cash flow position and contribute to the effective management of your business's day-to-day operations.

Cash Management Online

CIBC Cash Management Online®

Optimize your cash flow through a comprehensive suite of cash management products and services.

Get anytime access to a suite of online payable, receivable and reporting solutions to meet the needs of any business with CIBC's Cash Management Online® (CMO)Opens a new window in your browser..

Comprehensive




CMO helps you execute a wide range of cash management transactions, all designed to help you manage your cash flow more efficiently.

From transferring funds between both Canadian-dollar and U.S.-dollar accounts, to domestic and international wire payments, to Electronic Funds Transfers and bill payments, CMO is comprehensive and convenient.

Convenient

Funds management solutions available 24 hours a day, 7 days a week.
Easy access to balance and transaction information and eStatements through a consolidated dashboard or comprehensive report features. 
Email alerts to help you stay informed about key activities.

Secure

CMO's advanced security features help keep your financial information protected. Cash management security features include:

Two-factor user authentication with a unique ID number, PIN and token-based password.
Flexible entitlements that allow for role-based security and multiple approval levels.
Audit activity reports to help you track payment creation and approvals

Additional Products and Services

CIBC Mobile Business®

Stay in control of your cash flow while on the go.

Remotely view account information and perform key payment approval functions with the mobile cash management service, CIBC Cash Management Online® (CMO)Opens a new window in your browser..

You can access CIBC Mobile Business by:

Convenient

Stay in control of your cash flow while on the go, 24 hours a day, 7 days a week.
Set up Favourite Accounts for easy access.
Use the branch locator to find the nearest CIBC branch or ABM.

Secure

CIBC Mobile Business offers the same advanced security features as CMO, including two-factor user authentication and audit activity reports, helping to keep your financial information protected.

CIBC SWIFT Corporate Access

Standardize your company's payment and reporting functions worldwide through SWIFT's multi-bank connectivity.

CIBC SWIFT Corporate Access (SCA) enables global corporations to exchange payment and reporting files with CIBC in the same standardized SWIFT format used across all banking relationships, worldwide.

Gain better control of your cash flow

Increased visibility of your cash positions by standardizing the transmission of your information.
Standardized communications with banking partners improves quality and completeness of data.

Save time and money

Centralize cash flow operations and improve your company's efficiency.
Save costs by building and maintaining a single gateway to multiple banking systems.

Taking steps to secure

Exchange files using encryption and authentication technology.

Cheque Imaging

CIBC Image Library lets you efficiently manage the way you store and retrieve cheques by compiling a digital library of cheque images. Easily access saved cheque data to help facilitate document retention and account reconciliation.

Images and data for all your paid cheques can be delivered through one of three channels to suit your needs: File Transfer Service (FTS), DVD or through CIBC Cash Management Online® (CMO)opens a new window in your browser..

Why use CIBC Image Library?

Improve customer satisfaction.
Personnel can retrieve saved cheque images with ease and confirm activities for customers quickly and easily.
Store and synchronize data.
Simplify reconciliation by importing archived cheque data into your accounting systems.
Save time and resources.
Quick access to your image library eliminates the need for searching through paper records. Company resources are optimized and employees can focus on what matters most.

The flexibility to choose

Select one of three convenient delivery channels:

Using CMO, retrieve your cheques online, on demand, using a customized search filter.
With FTS, cheque images and data are delivered automatically to your home or business address.
DVDs are conveniently delivered to your business address at the frequency you choose.

Taking steps to secure your data

Sign-on credentials and encryption help prevent unauthorized access to your cheque images and data.

CIBC Centralized Cash Control

Optimize cash management across multiple accounts

CIBC's Centralized Cash Control (CCC) service makes cash management simpler by gathering together the balances of your participating accounts on a daily basis.

Create a centrally managed pool by bringing together operating account positions. This helps you get the most out of your interest earned and reduces borrowing costs every day.