Accessibility Quick Links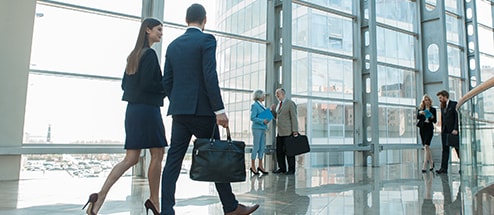 With our full suite of global financial services, we help our clients improve cash flow, maximize efficiencies, effectively manage risk, and capitalize on new opportunities.

Global Trade

Our holistic, integrated approach to business goes beyond facilitating trade and mitigating risk to help you capitalize on new opportunities. Navigate international trade disputes with confidence. Execute transactions quickly. And move forward, faster, supported by our global correspondent network, timely execution and extensive knowledge of regional trade agreements and customs.

Correspondent Banking

Our comprehensive range of financial services in combination with our global business knowledge and extensive network of relationships, efficiently meet the unique and evolving needs of correspondent banks around the world. We are a major provider of money transfer services, and we are also the only Canadian bank with full ownership of a statement and cheque processing unit through INTRIA, a domestic leader in payment processing services.

Foreign Exchange

Our experienced sales professionals work with you to provide timely market analysis, responsive post-trade assistance and a range of structured solutions. Our diverse lineup of currency solutions include spot, forwards, non-deliverable forwards, swaps, vanilla options, barrier options and structured products with 24-hour coverage.

Whether you are a business, institutional or large corporate client, we can meet your needs for foreign exchange services through a variety of convenient electronic solutions. FX Online @ CIBC enables users to order foreign currency wires and drafts, and transfer money between cross-currency accounts, all in one transaction from their desktop. The online payments platform can be used to trade a range of currency products ― from spot and swaps to open and fixed-dated forward contracts ― and conveniently confirm and settle trades booked electronically or over the telephone. Templates are also available for recurring payments and/or settlement instructions.