Accessibility Quick Links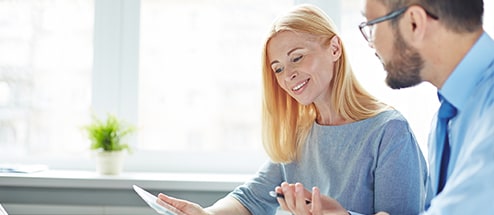 CIBC offers competitive interest rates for commercial mortgage financing between $1 million and $40 million. Our dedicated Business Development Managers (BDMs) have extensive industry experience, and are located in major urban centres throughout Canada to ensure that they have first-hand knowledge of local market conditions.
Key Benefits

Experience

 Our staff has the knowledge of local market conditions and experience to help you make informed decisions about your commercial mortgage

Flexible

 Choices include, but are not limited to, a 3, 5, 7, or 10 year term on a fixed-rate closed or variable rate mortgage

Competitive rates

 We offer competitive interest rates on fixed and variable-rate mortgages

CIBC can help with your company's real estate financing needs if:


Your company requires financing for new development, mergers or acquisitions, restructuring, and/or private placement
Your company currently owns or leases its facilities
Your company has specialized facilities and/or location requirements
Your current facility/structure cannot accommodate future growth

Information you need to know 

This mortgage is available for:

Multi-unit residential (5 or more rental units)
Retail plazas, strip malls and shopping centres
Office buildings and medical centres
Industrial buildings

This mortgage is not available for highly specialized real estate including:

Hotels and motels
Social clubs and banquet halls
Schools and places of worship
Recreational real estate
Car washes and restaurants
Properties that require stabilization (currently vacant or being retrofitted)

This mortgage is only available as a first mortgage.

The amount of financing available is based on the property's Lending Value and the Net Income available to service the debt.