Accessibility Quick Links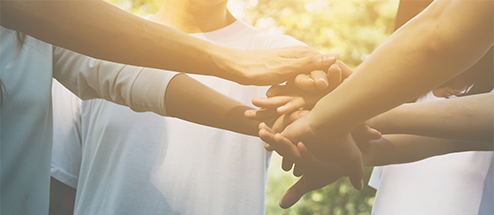 CIBC's Public Sector and Not-for-Profit Group is a specialized team of professionals dedicated to providing comprehensive financial solutions to public sector and not-for-profit organizations across Canada.
Our clients include hospitals, universities, colleges, municipalities, school boards, electricity distributors, other government-funded entities, and local and national not-for-profit organizations and charities.
What we Offer
Our Public Sector and Not-for-Profit Group is a leading provider of credit, cash management and other banking services to the public and not-for-profit sector. The team consists of highly experienced Relationship Managers who have extensive knowledge, expertise, and a proven track record in advising organizations in this sector. We leverage our industry expertise and the full resources of CIBC to offer a comprehensive set of financial solutions and innovative ideas for our clients.
Industry Specialization

CIBC recognizes that the strategic and financial objectives of public sector and not-for-profit organizations, and the environments within which they operate, are very different from those of for-profit commercial businesses. Through our dedicated industry focus, our team members have an extensive understanding of the unique funding models, regulations, challenges and emerging trends in the sector. This allows us to understand the unique needs of public sector and not-for-profit organizations and in turn provide our clients with customized, value-added financial services and solutions to meet their specific needs.

Comprehensive and Integrated Financial Solutions

We are committed to proactively delivering innovative ideas and integrated, cost-effective banking solutions tailored to achieve our clients' unique objectives. In doing so, we leverage our industry expertise and the full resources of CIBC, including our partners in Commercial Banking and Wealth Management, Personal and Business Banking, and Capital Markets.

We offer a broad range of financing solutions, including: operating and term loans; capital expenditure, construction and bridge financing; and letters of credit. We optimize our clients' cash flow through a comprehensive suite of cash management services, efficiently manage their working capital by streamlining payment processes, and improve their profitability with tailored liquidity solutions. We also offer a variety of investment management and risk mitigation solutions.

Treasury Diagnostic Review

CIBC offers a differentiated, consultative approach by advising our public sector and not-for-profit clients on ways they can improve the efficiency and effectiveness of their banking processes. Our Treasury Diagnostic Review provides a comprehensive assessment of the current state of an organization's treasury and banking operations. We then map out a future state vision with specific recommendations and implementation plans to create additional operational efficiencies and realize cost savings, free up working capital, enhance liquidity, and improve risk management.

We offer Treasury Diagnostic Reviews to qualified organizations on a complimentary basis to demonstrate our commitment to the not-for-profit sector.
Industry Focus, Experience and Service Excellence

 Understanding the unique banking needs of public sector and not-for-profit entities

 Dedicated team consisting of highly-experienced professionals committed to providing our clients with the highest level of service

Cost-Effective and Flexible Solutions

 Solutions tailored to achieve our clients' specific objectives

 Full suite of treasury services and state-of-the-art cash management online platform 

Access to the Full Resources of CIBC

 Broad range of financing and cash management solutions

 Products to hedge interest rate, FX and other risks

 Portfolio management services for investments, including pension assets and reserve funds

 Leading perspectives on economic, industry and banking issues