Accessibility Quick Links
As a healthcare professional, running a successful practice means focusing on your patients' needs and providing life improving healthcare solutions. It also means finding an innovative banking partner to help support and grow your practice.
Whether you're looking to start, acquire or upgrade your practice, our expert healthcare team, supported by local account managers, is here to help you with your practice's banking needs.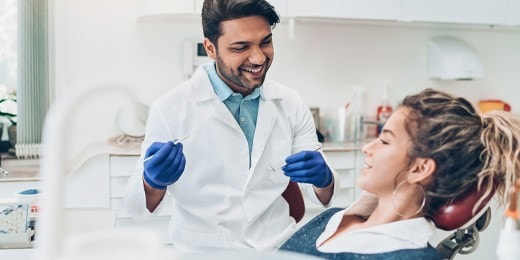 Partners in your success
We can offer you a full suite of customized practice financing solutions to help grow your healthcare business with borrowing needs above $1.5 million in the following sectors:
Healthcare financing
Whether you need financing to help with day-to-day expenses, acquiring a practice, or making improvements to your practice, we offer a range of franchise lending products tailored to your needs.
Healthcare Financing could be right for your company if:
Your individual borrowing requirements are in excess of $1 million
Specialized financial solutions
Personal banking and wealth management
As an owner, you'll have access to the personalized service of a professional advisor and their team through CIBC's various wealth management channels. This single point of contact will help you with all of your financial planning and banking needs to
Take care of your finances today;
Build a solid plan for the future; and
Adjust that plan should priorities change.
Employee banking
Choose from a number of different options to provide your firm's employees with exclusive offers on a wide range of products and services, including bank accounts, loans and lines of credit with the CIBC Group Banking Plan.
Gain expert industry advice
We offer industry-related advice to help your business grow.
Access customized financing solutions
No two practices are alike. That's why we offer customized financing solutions tailored to your practice's needs.
Make your ambitions a reality
Working with our personal banking and Private Wealth partners, we bring full range of tailored banking services and solutions to make you and your employees' ambitions a reality.

CIBC HEALTHCARE BANKING
For borrowing needs under $1 million

Find out more about healthcare banking with CIBC Business Banking.