Accessibility Quick Links
At CIBC, we recognize the unique opportunities and challenges faced by high growth companies like yours. By leveraging our expertise and investing the time needed to get to know each business, our Innovation Banking team can provide growth and expansion capital, as well as strategic advice, that's tailored to the needs of each of our clients at every stage of the business lifecycle.

Start Up or Early Stage
For bootstrapped, angel-backed or venture-backed firms with negative or intermittent cash flow, we can provide venture debt, term debt, Scientific Research and Experimental Development (SRED) financing and lines of credit.

Middle or Growth Stage
Whether founder-owned or sponsor-backed, we can provide companies with venture debt, term debt, lines of credit, and recurring revenue-based facilities to support working capital, finance burn or provide timely funding for strategic acquisitions.

Late or Mature Stage
For more mature companies, we can structure working capital, term debt, growth, and acquisition financing solutions for standalone and venture capital or private equity-backed firms — with loan syndication capabilities well in excess of $100 million.
Our commitment to you
We understand the value that innovation companies bring to the economy. We also understand that time is of the essence when you're running a fast-growing company. With access to a full suite of financial services available to entrepreneurs across Canada and the United States, we'll work with you to find flexible solutions that are designed to support your business through its entire lifecycle.
Whether you need timely access to growth capital, are working towards an IPO or are finalizing an acquisition, we can help you find the right solutions for you and your stakeholders.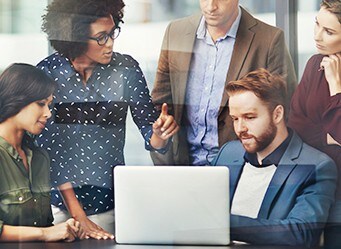 Vancouver, British Columbia