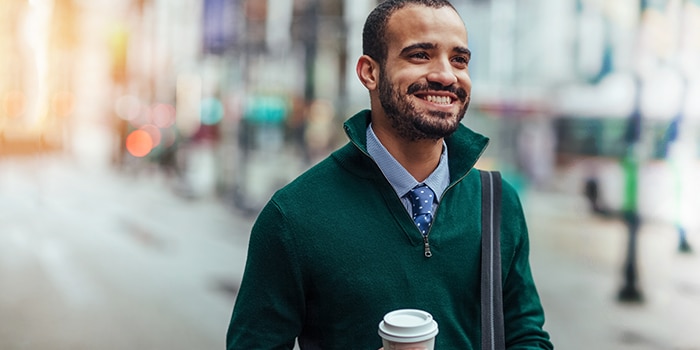 Michael's story: Student debt
After 3 grueling years in grad school, I was so happy and relieved to have completed my MBA program last spring. The feelings of happiness, accomplishment and relief quickly started to fade when I started thinking about the amount of debt I'd taken on to get my MBA.
I had a full-time job at an insurance company with an annual salary of $70,000. Saving up wasn't even an option, though, because of my high living expenses in Toronto and my student debt. And now that I needed to use a big portion of my income to pay off my student debt, I couldn't even pay the minimum amount on my CIBC credit card.
I worried about my future and just felt like my life wasn't in control anymore. I needed to stay in the city to be close to work so it was incredibly difficult to cut down on expenses.
I've been a CIBC client for many years. So I decided to contact the bank to see whether they could help me pay off my debt faster and get my life back on track. I was hesitant because I knew how unfriendly banks can be in such situations. To my surprise, though, the credit counsellor that I spoke to was so patient, understanding and helpful despite my overdue payments.
Going through a few options, the credit counsellor told me that my Aventura Points could come in handy in my situation. I didn't even know I'd accumulated so many points, let alone knowing that I could use my points to make payments. So I just used my points to pay off my credit card.
I also set up a financial plan with my credit counsellor to pay down my student debt over the next 5 years. I feel so much better about my finances now that I've paid off half of my student loan. I'm also learning how to budget better to save up to buy a place, which has always been my dream.
I'm so thankful to CIBC for helping me feel more financially independent and being so empathetic towards my situation.
While this story is based on a combination of real client experiences, it was created using fictional characters to show how CIBC can offer help and strategies to those dealing with debt.