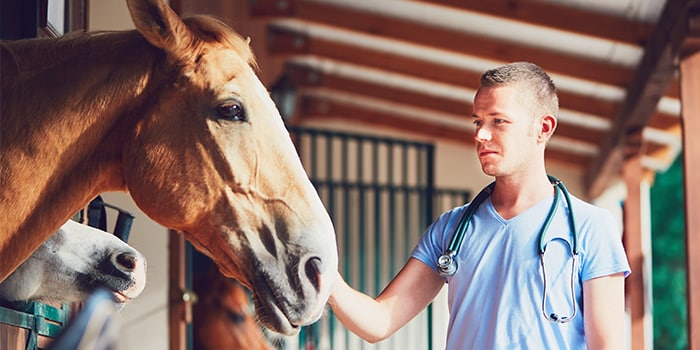 Alex's story: Job loss
I'm a 25-year-old who's always been interested in working closely with animals. So I studied to become a vet clinic technician to pursue my dreams. About 5 years into my career, I had a steady annual income of $45,000, and I'd already slowly begun to pay off my student loan of $15,000. Since everything seemed to be going well, I decided to treat myself and my girlfriend to an all-inclusive trip to Mexico.
Then I unexpectedly lost my job. I started to panic, knowing how much student debt I had left to pay off and that I'd already maxed out my credit card for my $3,000 trip to Mexico. I was suddenly in need of serious financial help. I couldn't make the minimum payments on my credit card, and my bank account went into overdraft. On top of not having any savings, I had also lost all potential sources of income.
After job-hunting for 4 months and having no luck, I ended up having to move back home to cut down on expenses. I felt lost, guilt-ridden and confused, and I knew that I couldn't blame anyone but myself for the position I found myself in.
I looked up online to see what my options were to get out of debt, but all I could find were sites that seemed untrustworthy.
I decided to look into whether CIBC had any potential solutions for my situation and called a credit counsellor. I was so embarrassed about having been 4 months behind on my credit card payments and having gone over my credit limit. But the credit counsellor I spoke to was very supportive and understanding. She walked me through a few potential solutions and advised me to go with Flex Pay. Flex Pay gave me more flexibility to pay off my credit card debt over a more manageable amount of time. Ultimately, by making smaller payments, I got my account back in good standing and improved my credit score.
Not only did the credit counsellor offer me reasonable options to pay off my debt, but she also gave me invaluable financial advice. This led me to realize how little financial literacy I'd had and how reckless I'd been with my hard-earned money. She went over some different ways to reduce debt and the basics of budgeting. She also encouraged me to create a savings plan so that if I ever found myself in a situation like this again, I could be better prepared.
I now have a new job, and thanks to CIBC, I've already paid off one-third of my debt.
While this story is based on a combination of real client experiences, it was created using fictional characters to show how CIBC can offer help and strategies to those dealing with debt.