Accessibility Quick Links
All perks, no hassles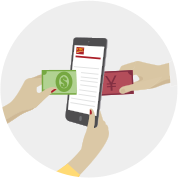 $0 transfer fee for delivery within 24 hours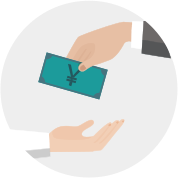 Money arrives in local CNY currency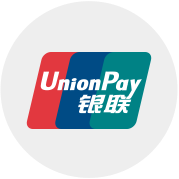 CIBC partners with UnionPay for quick delivery
Here's how it works:
1. Sign on to CIBC Online Banking® or open the CIBC Mobile Banking App®.
2. From the menu, select Global Money Transfer.
3. Enter your recipient's information. 
4. Choose the amount you want to send and select Submit.
There you go. All done! Your recipient will receive the money within 24 hours.
Terms and conditions

select to show or hide terms and conditions

*CIBC foreign exchange rates apply. A Global Money Transfer and a Foreign Exchange transaction counts towards your allowable transaction limit, bank account transaction fees may apply. Must have a CIBC chequing, savings or personal line of credit account to send a CIBC Global Money Transfer. Most transfers are completed by the next business day. However, there are times when a transfer requires 2 to 3 business days to be completed.

Read the CIBC Global Money Transfer Agreement (PDF, 100 KB)

1 This offer is a monthly fee rebate for new CIBC chequing account clients who open a new CIBC Smart™ Account between January 23 and March 31, 2017. The monthly fee rebate is available for six months after the date the account is opened (the "offer period") and applies only to the monthly account fee and transaction fees. To qualify for the rebate each month, you must send at least one CIBC Global Money Transfer of at least $100 (CAD equivalent) from the new account. Other conditions apply. Read the full terms and conditions (PDF, 240 KB)

Images copyright Royal Canadian Mint 2016. All rights reserved. Subject to availability. Images are for illustration only. Actual product may differ from image.
Save your recently viewed products
Turn on this feature so you can easily come back to CIBC pages you've visited. You can turn it off or clear your saved history any time.