Accessibility Quick Links
Welcome to Canada Package

No-fee everyday banking for one year
Get a bank account with no monthly fee and up to $55 cash back on a safety deposit box.
Apply now

Everyday purchases with a credit card
Help build your credit history in Canada with a CIBC credit card. No security deposit, income or credit history required – just another eligible CIBC personal product.
Learn more

Buying a home
Own your first home in Canada sooner. Lower down payment options and no Canadian credit history required.
Learn more

Expert advice
Get the financial information and tools you need to help start your new life in Canada.
Learn more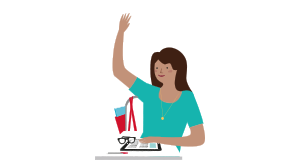 International Students
Take advantage of our banking offers for students.
Working in Canada temporarily?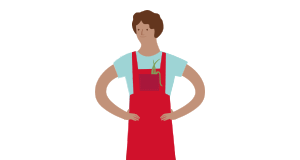 Foreign workers
Set up all your banking in one simple visit.

Learn more
Terms and conditions

1 To be eligible for the CIBC Welcome to Canada Package, you must have received Canadian permanent resident status within the past 5 years; any time period longer than 5 years does not qualify. You must request the CIBC Newcomer benefits when applying for a product. Other conditions may apply.

2 To apply for the credit card, you must have (a) another eligible CIBC personal banking product in good standing – such as a chequing or savings account, loan, line of credit, or mortgage (for details please visit cibc.com/newtocanada); OR (b) a minimum household income of $15,000 and meet CIBC's credit criteria.

3 Offer available on a new CIBC SmartTM Account only. A transaction includes cheques, withdrawals, transfers, pre-authorized payments, bill payments (including CIBC Credit Cards and CIBC Personal Lines of Credit) and debit purchases. The waived fees are the regular monthly fee, which includes up to 12 transactions plus the additional transaction fee for each additional transaction over 12 up to the capped monthly account fee for unlimited transactions as shown in the Personal Account Service Fees brochure. Additional fee(s) apply to optional services such as withdrawals from non-CIBC bank machines and transactions and cheques written in currencies other than the account currency. A fee applies if you purchase a booklet of cheques. Fee waiver is in effect for one year, after which regular monthly and transaction fees will automatically apply without prior notice. Offer may be withdrawn or changed at any time without notice. Offer may not be combined with any other account offer or fee discount. Limit one per person. The additional $1.50 service fee is waived for sending Interac e-Transfers. Each Interac e-Transfer you send counts as a transaction for calculating your monthly fee.

4 Subject to credit approval, other conditions and restrictions may apply.