Accessibility Quick Links
Fast and easy banking — around the corner or around the world
As a CIBC client, you have access to one of Canada's largest ATM networks, 24 hours a day, 7 days a week. You can also use CIBC ATMs at select Pioneer and Petro-Canada™ gas stations.*


*You can withdraw funds from other bank machines through the Interac network. Additional fees may apply.
Services offered by CIBC bank machines
With your CIBC Small Business Convenience Card™, you can access up to 10 CIBC business accounts including, Business Operating accounts, joint accounts (if you have signing authority), credit card accounts and business lines of credit.
CIBC bank machines are there to meet your everyday banking needs:
Withdraw cash2
Deposit cash or cheques2
Pay registered bills, including your CIBC credit card bills
Transfer funds between accounts
Check account balances
Change your PIN/Secret Code
Select your Telephone Banking Password
Quick Tip
You can make up to 5 deposits into the same account in one transaction at CIBC bank machines. Save your bank machine receipt for a record of each deposit, as your statement will only show the deposit total.

Get started using CIBC bank machines
To start using CIBC bank machines, you'll need a CIBC Small Business Convenience Card™ or CIBC credit card. If you don't already have one, visit your CIBC branch to get a card and select your PIN/Secret Code. Ask any CIBC Business Advisor for a demonstration.

CIBC Access for all & CIBC Audio Access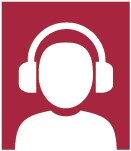 At CIBC, we are always looking for ways to make access easier and more convenient for all of our customers. To assist our customers who have mobility and visual disabilities, we have select ATMs that help make banking easier. These bank machines allow our customers the ability to hear private voice instructions on how to conduct an ATM transaction with audio headphones. In addition, these ATMs are set up for easier wheelchair access, grab bars for persons with mobility impairments, ATM screens with high contrast colours and improved lighting to assist the elderly and partially sighted.
Pay bills at CIBC bank machines
Making an electronic bill payment at a CIBC bank machine is easy and convenient. Your bills must be registered through Online Banking or with Telephone Banking to use this service. To register your bills, collect your bill stubs and sign on to Online Banking or call Telephone Banking customer support at 1-800-465-4575.

Using non-CIBC bank machines
Whether traveling around the corner or around the world, you can use bank machines to withdraw cash from your accounts quickly and easily. In Canada, you can use any machine displaying the INTERAC4 logo. When abroad, look for the Plus5 or VISA* logo. Bank machines featuring the VISA logo can also be used to get a cash advance from your CIBC credit card. Additional fees will apply when using a non-CIBC bank machine.

Safety tips for banking with bank machines
Never lend your card or disclose your PIN/Secret Code to anyone, including family, friends and people claiming to be bank employees.
Protect your PIN/Secret Code. Memorize it and never write it down.
When selecting your PIN/Secret Code, choose something that people can't guess. Avoid obvious choices such as your street number, telephone number, date of birth, account number and card number.
Never let your card out of sight when conducting a transaction. Conduct your transactions where you feel the most secure.
When conducting any transaction, use your hand or body to shield your PIN/Secret Code.
After completing a transaction, remember to take your card and, if provided, your transaction receipt.
Beware of objects attached to a bank machine that make its appearance or operation seem unusual.
If your card is lost, stolen or retained by a CIBC bank machine, call 1-800-663-4575immediately.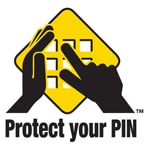 Save your recently viewed products
Turn on this feature so you can easily come back to CIBC pages you've visited. You can turn it off or clear your saved history any time.