Accessibility Quick Links
Envía dinero al exterior sin cobro de transferencia1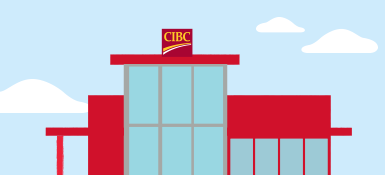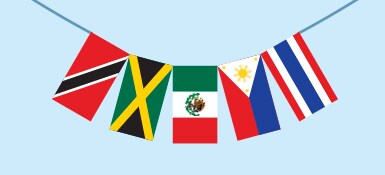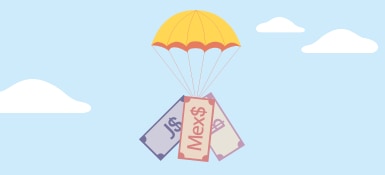 OFERTA ESPECIAL
¡Recibe hasta $50!
Abre una nueva cuenta y envía tu primera transferencia de dinero global de CIBC antes del 31 de octubre de 2018 y obtendrás CAD $50*. ¿Ya tienes una cuenta en CIBC? Obtendrás $25 cuando envíes tu primera transferencia*.
Usa el código promocional TTD25.
Comienza. Visita un centro bancario CIBC

Para enviar dinero, primero necesitarás una cuenta bancaria de CIBC. Contacta una sucursal CIBC para abrir tu cuenta.

Envía dinero con la aplicación

Cuando tengas tu cuenta, puedes usar la aplicación CIBC Mobile Banking para enviar dinero al exterior. Pide más detalles a un representante de CIBC.

Descarga la aplicación
Cómo enviar dinero con la aplicación CIBC Mobile Banking
Use the space bar to play and pause the carousel. Use the left and right arrows to move between carousel items. The carousel stops when not in focus.
Step 1/5 Item 1 of 5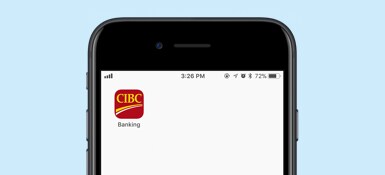 PASO 1/5
Primero, asegúrate de tener un número telefónico canadiense. Después, abre la aplicación CIBC Mobile Banking en tu teléfono.


Step 2/5 Item 2 of 5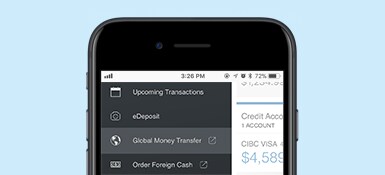 PASO 2/5
Selecciona "Global Money Transfer (Transferencia global de dinero)" en el menú.
Step 3/5 Item 3 of 5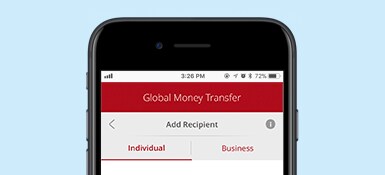 PASO 3/5
Ingresa la información del destinatario. Incluye su nombre, dirección, número de cuenta bancaria y código bancario.
Step 4/5 Item 4 of 5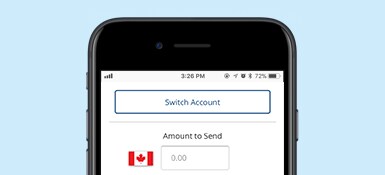 PASO 4/5
Elije la cantidad que deseas transferir.
Step 5/5 Item 5 of 5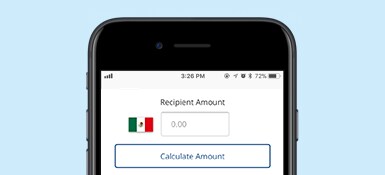 PASO 5/5
Selecciona "Submit (Enviar)". Los fondos se demoran 1 a 3 días en llegar, en promedio3.