Accessibility Quick Links
Here's how to build a holiday budget and discover gift ideas to stay
within it.
The holidays are a time for us to take inventory of the past year and count the things we're grateful for. The pandemic has made us even more appreciative of the things we have, like spending time and celebrating the holidays together.
As you prepare for this year's festivities, you may wonder how you can give a gift to everyone on your list without breaking the bank. Well, we're here to help. Continue reading for tips on building a holiday budget that actually works, and gifting within your means and with a purpose.

Make a holiday budget that works for you
Creating a budget solely for the holidays is the most important step, as it helps you anticipate all of the upcoming expenses and plan for them accordingly. Use these steps to build your holiday budget and spend within your means while still checking off everything on your list.
1) Make a list of all the people you plan to gift to. This year, you may want to include people in your community or local circles that are having a difficult time as a result of COVID-19. Also consider adding a few generic gifts for those friends you suddenly need a gift for last-minute.
2) Add all your holiday expenses. This may include purchasing things like gift wrap, cards, decorations and food and beverages for the celebrations. These must be taken into account in your holiday budget, as they're expenses that tend to increase significantly around this time of year.
3) Determine your total budget for the holidays, which is the amount you're comfortable spending on all of the items you listed from steps 1 and 2. When determining this amount, make sure it doesn't compromise your living expenses, the savings you've set aside for your long-term goals or your emergency fund.
4) Now that you've established the total amount you're comfortable spending, you can divide those funds across each of the items identified in steps 1 and 2.
It's possible to be generous yet frugal when gifting through the holidays. Here are a few things to keep in mind while you shop around.
The pandemic has reminded us of the value of the quality relationships we have around us. More than anything, most of us just want to spend time with those we care about. So, this holiday season, consider simply gifting your time. Here are a few ideas to help get you started:
Also consider reaching out to those who might be lonely this holiday season. The past couple years, more than ever, have taught us the incredible value of supporting one another and staying connected.
Happy holidays!

Need some financial advice?
Book a chat with one of our advisors. They can help set you up for success, today and into the future.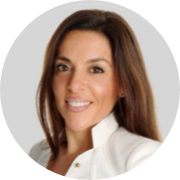 Explore more helpful resources