Accessibility Quick Links
Flexibility while you save for your future
Invest at your own pace
With a low minimum investment of only $25, you can start your RRSP savings now while you decide what to do in the long term.
Safe and flexible, with easy access to your money
Your principal and interest are always guaranteed and if something comes up and you need to access the funds in your RRSP, you can make withdrawals at any time.
Grow your savings faster
Tiered interest is calculated daily and paid to you monthly. You can also set up a Regular Investment Plan to maximize your compound interest.
No fees
You don't pay any fees on your account, unless you transfer all or part of your RRSP funds to another financial institution ($100 fee applies).
How we're helping you save
Interest
Tiered interest rate structure with rates that increase as your savings grow
Interest is calculated on the daily closing balance and is paid monthly

Current RRSP DISA rates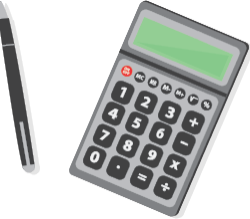 Discover your retirement goal
Not sure if you are saving enough for your retirement? The CIBC Retirement Calculator will help you find out.
Make the most of tax-sheltered plans
An RRSP and a TFSA can help you meet your financial goals
Save your recently viewed products
Turn on this feature so you can easily come back to CIBC pages you've visited. You can turn it off or clear your saved history any time.
Terms and conditions

show or hide

1 To buy through Telephone Banking or online, you need to have a CIBC bank account or CIBC GIC already.

® Registered trademark of CIBC. CIBC Cube Design & "Banking that fits your life." are trademarks of CIBC.