Accessibility Quick Links
No statement surprises
Your purchases are charged and paid for in USD1

Start your road trip right
Get Avis® and Budget® auto discounts2
Travel accident coverage
As a passenger, get protection with Common Carrier Accident Insurance3
Annual fee
$35 US (1st year rebated for new cardholders†)
Each additional card (up to 3): $0
Interest rate
RDS%rate[2].VSUSD.Published(null,null,6,null)(#R#)% for purchases4
RDS%rate[2].VSUSD.Published(null,null,3,null)(#R#)% for cash4
Minimum annual income
$15,000 household
More to love about this card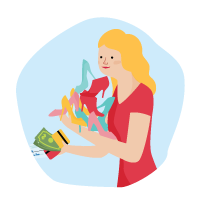 Shop the U.S. from anywhere
Take advantage of online and in-store steals at your favourite U.S. retailers — with no foreign exchange fees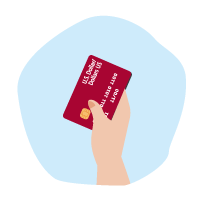 Last-minute trip?
Skip the foreign exchange lineup, your USD needs are covered
Valuable insurance included with your card

$100,000 Common Carrier Accident Insurance3

CIBC Emergency Travel Medical Insurance5
Not the right card for you?

Here are a few more that could suit you better.
Save your recently viewed products
Turn on this feature so you can easily come back to CIBC pages you've visited. You can turn it off or clear your saved history any time.
Terms and conditions

1 Any purchases made outside the U.S. are also posted to your account and appear on your statement in U.S. dollars.

2 Discounts are determined by the participating rental agency and apply to time and kilometre or mileage charges only.

3 Insurance coverage(s) included with CIBC credit cards are underwritten by Royal & Sun Alliance Insurance Company of Canada (RSA). Different cards will have different coverage(s). To learn about included insurance(s), and important information regarding coverage eligibility requirements, benefits, limitations and exclusions, see our Agreements and Insurance page and the insurance certificate(s) in your card package. Some insurance(s) require purchases, common carrier fares and other trip costs to be charged to the card to activate coverage (other conditions may also apply). For more information, call RSA toll-free at 1-866-363-3338 in Canada, continental U.S. and Hawaii or collect from elsewhere at 905-403-3338.

4 Interest rates will change from time to time on at least 30 days prior notice to the primary cardholder. "Purchase" means card purchases less returns and does not include: cash advances, interest, fees, balance transfers, payments and CIBC Convenience Cheques. "Cash" means cash advances, balance transfers and CIBC Convenience Cheques.

5 CIBC Emergency Travel Medical Insurance is underwritten by Co-operators Life Insurance Company. This product is administered by Allianz Global Assistance, which is a registered business name of AZGA Service Canada Inc. and AZGA Insurance Agency Canada Ltd. For more information call CIBC Travel Insurance at 1-800-281-9109.

6 We may withdraw approval if we become aware of any unfavourable information regarding your financial position or account status, or if you are unable to provide any additional information reasonably requested by CIBC. The application response time may take longer than 60 seconds in the event of technology issues. If you supply your email address, an application status email will be sent as soon as the technology issues are resolved. Otherwise, you will receive a response to your credit card application within 7 to 10 business days.

All information is valid at the time of publication and is subject to change without notice.