Accessibility Quick Links
Get a 15,000 Petro-Points™ Welcome Bonus1 on your first purchase
Earn 15 Petro-Points™ for every $1 charged to your card at grocery and drug stores2
Drive Every Dollar FurtherTM


Take advantage of points accelerators to help get there faster
Bonus! Get 5,000 Petro-Points™ every month your card purchases exceed $1,0003
Instantly save
2¢ per litre at Petro-Canada™,2
Earn 50% more

Petro-Points™
on qualified purchases at Petro-Canada™,2
Earn 15

Petro-Points™
on grocery and drug store purchases
Earn 10

Petro-Points™
on all other purchases

Download the free Petro-Canada App!
Track and redeem Petro-Points™
Reload your Fuel Savings and Car Wash cards
Find Petro-Canada gas stations with CIBC ATMs
Even more reasons to choose the CIBC Petro-Points™ MasterCard® Card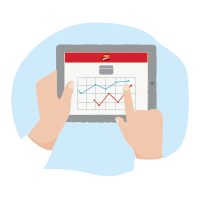 Authorized User Spending Limits
Assign specific spending limits for purchases and cash to any of your authorized user(s)7 
- at no cost.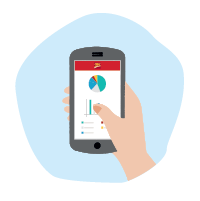 CIBC Mobile Banking®
On-the-go banking 24/7 with CIBC Mobile Banking Apps for iPhone, iPad, Android™ and other smartphones.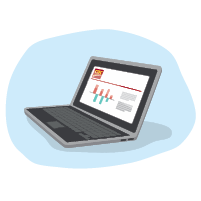 CIBC Online Banking®
View electronic statements, make payments and transfers, increase credit limits, request additional cards, and more.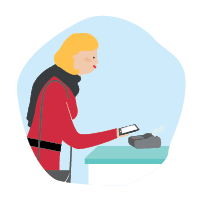 Contactless Payments
Simply tap to pay for small purchases: a faster, more convenient, secure alternative to cash8.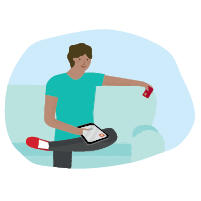 CIBC CreditSmart®
Innovative credit management tools to help you better manage your credit card spending, plus protection features for enhanced security.
Click for more benefits

Enhanced Monthly Statements
Spend Report
Spend Alerts
Personal Spend Manager
Credit Report Alerts
Fraud Alerts
Identity Theft Assistance
---
Shop confidently with CIBC Insurance

Purchase Security and Extended Warranty Insurance6

CIBC Payment Protector™ Insurance for credit cards

CIBC Emergency Travel Medical Insurance6
---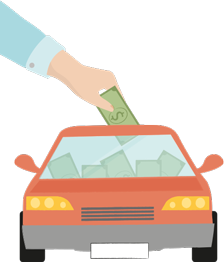 The best way to save on fuel
This card is perfect if you:
Want to earn valuable Petro-Points everywhere you shop
Need a card with acceptance worldwide
Like to save money instantly on fuel
Value the speed and convenience of contactless payment functionality
Enjoy perks such as Avis® and Budget® car rental discounts4
---
Interest rate – purchases5: RDS%rate[2].MCPET.Published(null,null,6,null)(#R#)%
No fee for additional cards (up to 3)
Interest rate – cash5: RDS%rate[2].MCPET.Published(null,null,3,null)(#R#)%
Here are a few cards that could suit you better
Save your recently viewed products
Turn on this feature so you can easily come back to CIBC pages you've visited. You can turn it off or clear your saved history any time.
Terms and conditions

Show or hide

1 You will receive a Welcome Bonus of 15,000 Petro-Points when you make your first purchase at any time with your card. The following do not qualify as purchases: cash advances, interest, fees, balance transfers, payments, regular CIBC Convenience Cheques or Petro-Points redemptions. It may take up to several business days for purchases to be posted to your account. Bonus points will be awarded to the primary cardholder on the first monthly statement after the qualifying purchase(s) are posted to the account. Card account must be open and in good standing at the time the Petro-Points are awarded. Offer applies to newly approved card accounts only; transfers from an existing CIBC credit card to a CIBC Petro-Points MasterCard Card are excluded. Offer and bonus points are non-transferable. Offer may be revoked if you appear to be manipulating or abusing it, or are engaged in any suspicious or fraudulent activity, as determined by CIBC in its sole discretion. Offer may be withdrawn or changed without notice at any time.

2 Petro-Points are earned on card purchases less returns and not on ineligible purchases at Petro-Canada, cash advances, interest, fees, balance transfers, payments, regular CIBC Convenience Cheques or Petro-Points redemptions. Petro-Points will be awarded on all card purchases made at Petro-Canada retail locations, with the exception of tobacco, gift cards, taxes on non-petroleum purchases or any other items specified as exclusions from time to time. For full details and terms governing the Petro-Points program, visit petro-points.com. Earn 15 Petro-Points per $1 spent on purchases (excluding returns) at merchants classified in the MasterCard network as grocery stores or drug stores. Terms, conditions and eligible merchant categories may change at any time without notice. Earn 10 Petro-Points per $1 spent on every card purchase outside of Petro-Canada retail locations. Petro-Points earned on purchases during a monthly statement period may not be credited to you if your card is not in good standing or is overlimit at any time during the monthly statement period.

3 To earn the 5,000 Petro-Points bonus for a month, total card purchases (less returns) posted to that month's account statement must be more than $1,000. Petro-Points partners, rules and regulations may change without notice. For more information, please refer to petro-points.com.

4 Discounts are determined by the participating rental agency and apply to time and kilometre or mileage charges only.

5 Interest rates will change from time to time on at least 30 days prior notice to the primary cardholder. "Cash" means cash advances, balance transfers and CIBC Convenience Cheques.

6 Insurance coverage(s) included with CIBC credit cards is underwritten by Royal & Sun Alliance Insurance Company of Canada (RSA). Different cards will have different coverage(s). To learn about included insurances, and important information regarding coverage eligibility requirements, benefits, limitations and exclusions, visit our Agreements and Insurance information page and the insurance certificate(s) in your card package. Some insurance(s) require purchases, common carrier fares and other trip costs to be charged to the card to activate coverage (other conditions may also apply). Certain RSA coverage(s) are "excess insurance" (all other sources of insurance and recovery must be exhausted before benefits are available). For more information, call RSA toll-free at 1-866-363-3338 in Canada, continental U.S. and Hawaii or collect from elsewhere at 905-403-3338.

7 Primary cardholder may assign and change the Authorized User Spending Limits on your credit card account for any authorized user(s) by contacting CIBC. CIBC may make adjustments to the spending limits any time following a decrease in the credit limit or cash limit of the card. "Cash" refers to cash advances, convenience cheques and balance transfers. For full details, visit Credit card add-ons.

8 Subject to merchant transaction limits.

All information is valid at the time of publication and is subject to change without notice.