Accessibility Quick Links
We've got the account you're looking for
Need a hand choosing an account?

Reach your savings goals faster
CIBC TFSA Tax Advantage Savings Account®
Earn a competitive, guaranteed high interest rate.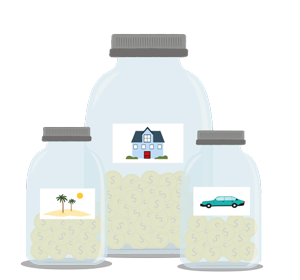 Get a bank account that does more for you
Save your recently viewed products
Turn on this feature so you can easily come back to CIBC pages you've visited. You can turn it off or clear your saved history any time.
Terms and conditions

Show or hide

* Combined bonus and regular annual interest rate paid on net new deposits made to a CIBC eAdvantage® Savings Account ("eSA"). Bonus and/or regular rates may change at any time without notice. The interest rates are calculated daily and paid monthly; regular interest is earned only on days when the account's closing balance is $5,000 or more. Bonus interest is earned until Mar 31/17 and only on days when net new deposits exceed the closing balance as of Oct 31/16. Other conditions apply. 

® Registered trademark of CIBC. CIBC Cube Design & "Banking that fits your life." are trademarks of CIBC.

Interest rates quoted are annual. Interest rates and balance tiers are subject to change without prior notice.

2 Interest is calculated daily at the current rate on each day's full closing balance when the final balance is $5,000 or more, and paid monthly.

3 Interest is calculated on each day's final balance and paid monthly. The rate earned is dependent on each day's final balance.

4 Interest is calculated on each day's final balance and paid monthly.

5 Interest is calculated on each day's final balance and paid monthly. When each day's final balance falls in any of the first four tiers, your entire account balance earns the rate displayed for your balance's highest tier. The rate for the final tier only applies to the portion of the balance falling in that tier.

6 A transaction includes cheques, withdrawals, transfers, pre-authorized payments, bill payments (including CIBC Credit Cards and CIBC Personal Lines of Credit) and debit purchases. For CIBC eAdvantage® Savings Accounts, a transaction does not include online transfers to your other CIBC bank account(s) using the transfer function on CIBC Online Banking® and CIBC Mobile Banking®. Additional fee(s) apply to withdrawals from non-CIBC bank machines, Interac e-Transfer® transactions and transactions in foreign currency (including cheques written in currencies other than the account currency). These fees apply to all customers, including CIBC Advantage for Youth, CIBC Advantage for Students and CIBC 60 Plus Advantage customers.

7 For one year with a CIBC Everyday® Chequing Account.