Accessibility Quick Links
All-in-one banking that saves you money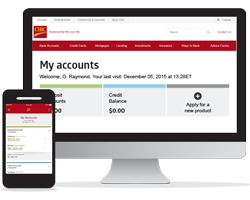 Unlimited banking transactions
Unlimited transactions1, including debit purchases, cash withdrawals, payments, transfers, and cheques – so you can bank and shop as often as you want
Unlimited non-CIBC Interac® bank machine withdrawals
Unlimited Interac e-Transfers®
Premium credit card included
Save on the $120 annual fee for your primary credit card and on the $50 annual fee for one additional card.
Choose from the following premium cards: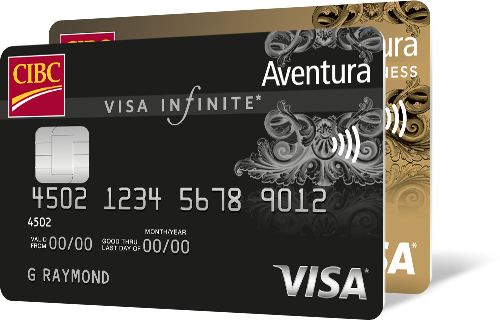 Save money on your investments
Pay no annual administration fee on your CIBC Mutual Fund RRSP4 investments
You'll also get
Free bank drafts, personalized cheques, money orders, certified cheques and stop payments2
Free CIBC Overdraft Protection Service3 – Stay protected – If your account is ever overdrawn, you'll be covered up to your approved credit limit
Earn chequing account interest on your balance, calculated daily and paid monthly
Unlimited Interac e-Transfers®
A CIBC Advantage Debit Card® which lets you shop at home, around the world and online
Bank anywhere, anytime, on any device
Save your recently viewed products
Turn on this feature so you can easily come back to CIBC pages you've visited. You can turn it off or clear your saved history any time.
Terms and conditions

Show or hide

Products and their features may change at any time.

This is a general description only. Get complete information about fees here.

1 A transaction includes cheques, withdrawals, transfers, pre-authorized payments, bill payments (including CIBC Credit Cards and CIBC Personal Lines of Credit) and debit purchases. For CIBC eAdvantage® Savings Accounts, a transaction does not include transfers to your other CIBC bank account(s) using the transfer function on CIBC Online Banking®, CIBC Mobile Banking®, CIBC Telephone Banking and at CIBC ATMs. For all accounts, transfers to CIBC-branded loans (excluding CIBC Personal Lines of Credit), mortgages and investments (registered and non-registered) are free. "CIBC-branded" means any brand that has CIBC in its name. Additional fee(s) apply to transactions in foreign currency (including cheques written in currencies other than the account currency). These fees apply to all customers, including CIBC Advantage® for Youth, CIBC Advantage® for Students and CIBC 60 Plus Advantage® customers. For Everyday Chequing Accounts, there is a $1.25 fee for each additional transaction over the monthly limit.

2 Excludes stop payments on pre-authorized debits/recurring payments set up using CIBC Advantage® Card details. To stop payment on these, you need to contact the merchant/biller/payee directly to instruct them to discontinue applying charges to your account(s) through your CIBC Advantage® Card. If you are unsuccessful in resolving the issue, CIBC may be able to work with Visa* to request a refund for you.

3 If you apply for and are approved for CIBC Overdraft Protection Service (COPS), the COPS fee is not applicable, however you will pay interest on any overdraft amount on your account and overlimit fees if applicable. COPS is available on select CIBC personal bank accounts for customers who meet CIBC's standard credit criteria.

4 CIBC Mutual Funds are offered by CIBC Securities Inc., a wholly-owned subsidiary of CIBC. Commissions, trailing commissions, management fees and expenses all may be associated with mutual fund investments. Please read the prospectus carefully before investing. CIBC Mutual Funds are not covered by Canada Deposit Insurance Corporation or any other government deposit insurer, nor are they guaranteed by CIBC. Mutual fund values change frequently; past performance may not be repeated.

Trademarks