Accessibility Quick Links


YAN'S STORY
"I ride for Annabelle, a 7-year-old who was diagnosed with leukemia when she was 3."
—Yan Morneau, Financial Services and Retirement Specialist, CIBC, Montreal

For me, the Tour CIBC Charles-Bruneau is a small glimpse of what it's like to fight cancer through the eyes of children. I have three kids and each one of them has visited Sainte-Justine Hospital – for minor problems like ankle sprains.

It's also the home of the Charles Bruneau oncology centre, and whenever we were there, we'd meet kids who were being treated with radiation or chemo. They are heroes. During the Tour, we wear buttons with the faces of the children we're riding for.

I ride for Annabelle, a 7-year-old who was diagnosed with leukemia when she was 3. These incredible kids always give us that little extra boost of energy we need to finish our race and make that last pedal stroke.
Tour CIBC Charles-Bruneau
July 2 to 5, 2019
More ways Team CIBC is making a difference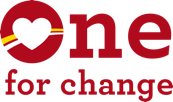 At CIBC, we celebrate motivated, dedicated and passionate team players who give from the heart. No matter how large or small, each change makes a difference. All the changes they make help make our communities better.