Accessibility Quick Links

GAYLYNNE'S STORY

"He doesn't see limits — only what he can do instead of what he can't."
— Gaylynne Bergen, General Manager, CIBC, Winnipeg

My brother Dennis was in a farm accident when he was 17 and had his leg amputated, but he's always focused on what he could do instead of what he couldn't. Today, with the help of the Canadian Paralympic Committee (CPC), he is a two-time Wheelchair Curling Paralympic medalist, and I got to see him win bronze for Canada at PyeongChang 2018!

Being part of the Welcome Home events and watching his face beam with pride was amazing. My hope for Dennis and his fellow Paralympians is that the CPC continues supporting and inspiring Canadian athletes of all abilities in achieving their dreams.
Canadian Paralympic Committee
Join us in supporting those who #ShatterBarriers.

More ways Team CIBC is making a difference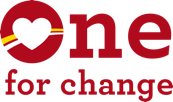 At CIBC, we celebrate motivated, dedicated and passionate team players who give from the heart. No matter how large or small, each change makes a difference. All the changes they make help make our communities better.